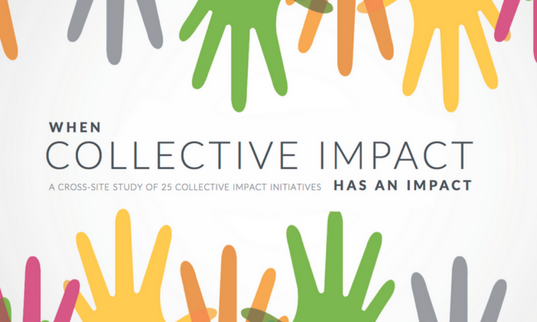 In 2017, the Collective Impact Forum and the Aspen Institute Forum for Community Solutions commissioned ORS Impact and the Spark Policy Institute to conduct a field-wide evaluation of Collective Impact. The evaluation sought to answer the following five questions:
To what extent and under what conditions does the Collective Impact approach contribute to systems and population changes?
What system changes have contributed to the population level outcomes being achieved?
What are the other positive or negative impacts, intended or unintended, on the community and system?
What evidence is there that the Collective Impact effort has contributed to these system and population changes?
What evidence is there that the population changes would not have been achieved if the Collective Impact approach hadn't been used.
Read More