Tamarack: A Connected Force for Community Change
Tamarack was founded in 2001 by Alan Broadbent of the Avana Capital Corporation and Maytree (Foundation) and Paul Born, Co CEO of Tamarack. Their hope was to create an institute that would deeply understand how community change can happen and would help organizations and citizens work better together for a collective impact.
As a small organization, Tamarack had two big goals. The first was to establish a learning centre that would provide research and document real stories, exemplary practice and effective applications for community change. We now disseminate the lessons learned with a growing network of 35,000 changemakers in Canada, the US and around the world. The second was to apply what we learned to end poverty. Since 2001, we have effectively helped more than one million households rise out of poverty and have engaged more than 350 municipalities represented in 83 regions as we continue pressing toward our goal of ending poverty in Canada.
Tamarack 2030 represents our emerging vision for the future. Over the last 20 years, we have learned that community change happens when individuals and networks have the skills, knowledge and intention to work collectively around a community goal and focus on impact. Tamarack brings a unique perspective weaving together a broad, diverse and connected membership. These members invest in their shared future. But most importantly, they are having an impact.
Who We Serve and How?
Tamarack engages a Canadian and global network of changemakers, communities and strategic partners. Their stories of change are powerful. They are dissatisfied with the status quo and work tirelessly to envision and achieve a better world. While Tamarack serves many, there are three specific groups of stakeholders where focused supports are provided: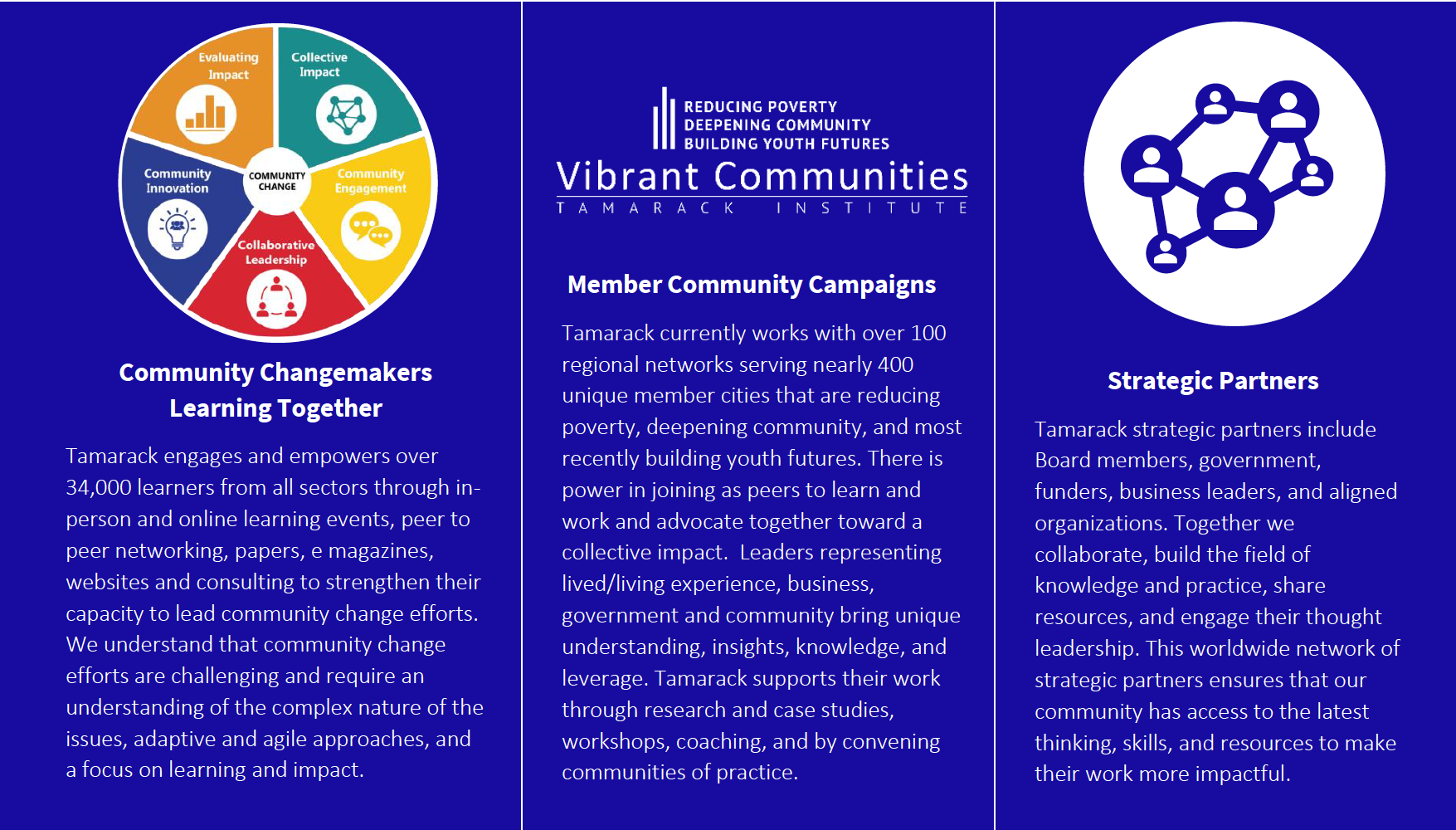 Our Approach to Change
Between now and 2030, Tamarack aims to contribute to an accelerated and dramatic shift to citizen-driven, place-based approaches to addressing complex challenges and improve community well being at scale. We want communities to be recognized as the integral drivers of change and critical in building strong and inclusive societies.
Tamarack's approach to change is guided by its vision, mission and principles, and informed by a theory of change. Our Theory of Change is based on the assumption that communities have a central role in responding to the intertwined challenges of climate change, racism, polarization, pandemics and income inequality for five key reasons: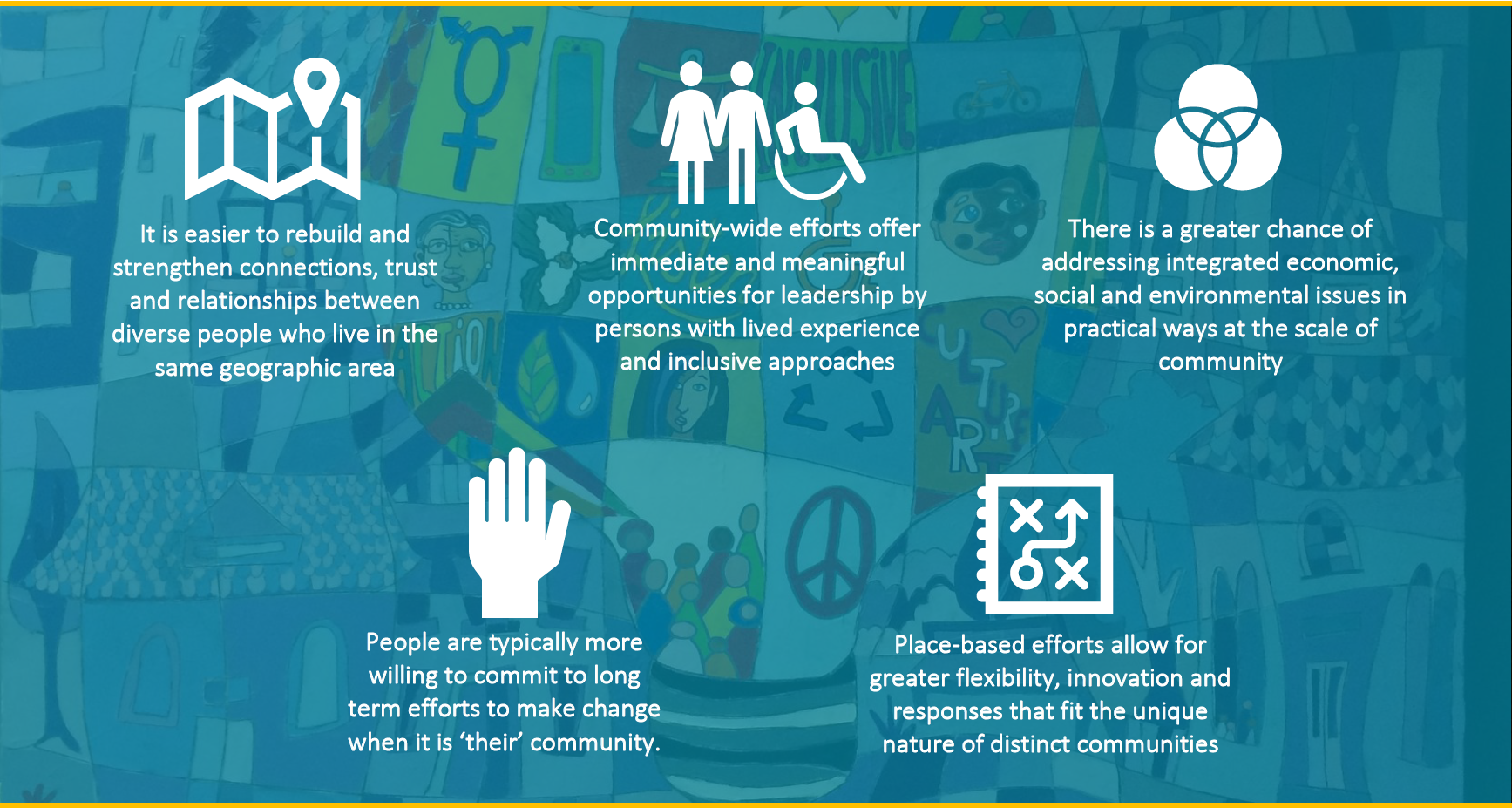 Our Vision
Tamarack is a connected force for community change, building the capacity of changemakers in cities and communities, within Canada, and around the world.
Our Mission
Tamarack catalyzes collective action with diverse leaders to solve major community challenges including ending poverty, building youth futures, deepening community, and addressing climate change. Our belief is that when we are effective in strengthening our collective capacity to engage citizens and lead collaboratively, our work contributes to the building of peace and to a more equitable society.
Our Principles
Community Connections: We strengthen connections and collaborations between diverse people, organizations and sectors to grow and align our capacity to make a difference.

Place Matters: We focus our efforts on places where people live.
Hope and Optimism: We focus on the possible and our collective potential for making positive change.
Equity and Inclusion: We engage and elevate the voice of those most impacted by issues who have the greatest insight into possible solutions.
Courage and Learning: We ask difficult questions about the systems and structures which hold people and communities back and engage in peer-to-peer learning to build our capacity.
Action and Impact: We emphasize action and focus on impact.
Looking to 2030: Our Strategic Priorities
As we continue our ongoing work of growing a connected force for community change, building the capacity of changemakers in communities, within Canada, and around the world, we have identified three key priorities that will define our work over the next decade: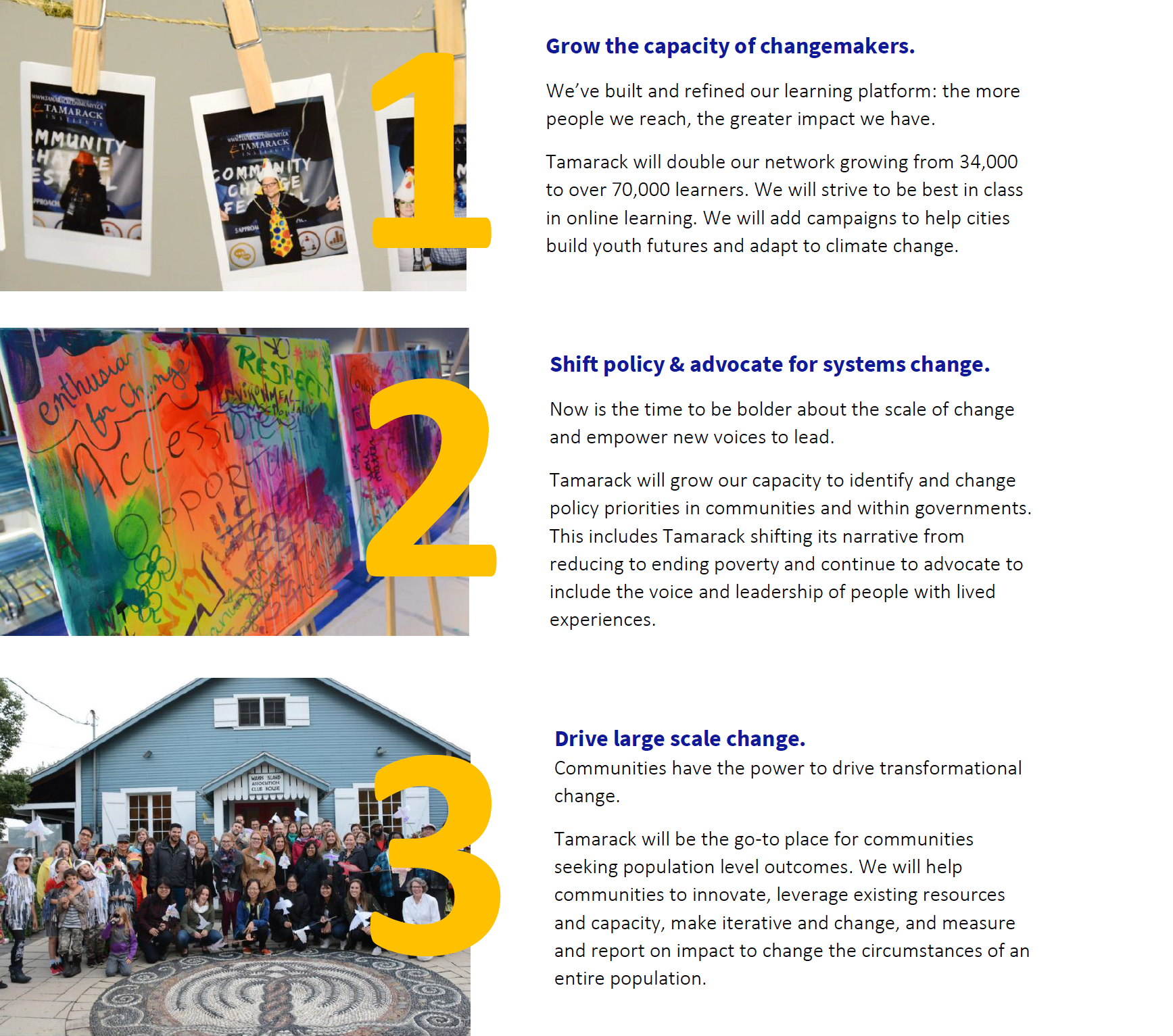 Learn More About the Work We Do
We invite you to read our 2021 Annual Report which reflects on Tamarack's evolution and growth over the past year. We are incredibly thankful to our 35,000+ learning partners in over 2,300 cities across Canada and beyond for being a part of this journey with us.
In 2021, we created 200+ resources accessed by almost 7,000 individuals, and produced more than 150 webinars, workshops, and communities of practice - engaging in excess of 30,000 changemakers. We cherish the opportunity to work together to navigate community change and build vibrant places to live and grow.



Annual Reports from previous years are also available:

The Tamarack Institute for Community Engagement is a registered charity supported by member contributions, foundations, businesses and government, as well as through revenue generated from consulting, coaching, and custom workshops and learning events.

Our Canadian Charitable Registration Number is 862808615RR0001.


Annual Audits
The Tamarack team and our Treasurer follow best practices in all our accounting procedures and we are audited annually. Tamarack's full audited statements are available upon request. Please email jana@tamarackcommunity.ca to request a copy.
---
Our Partners
Thank you to our most generous funders and partners who make our work possible.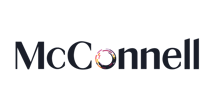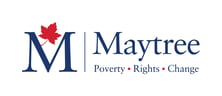 ---

Our Supporters
Thank you to our supporters for in-kind contributions.





We also want to recognize and thank our many event and program sponsors and partners, who contribute significantly to growing our learning community.