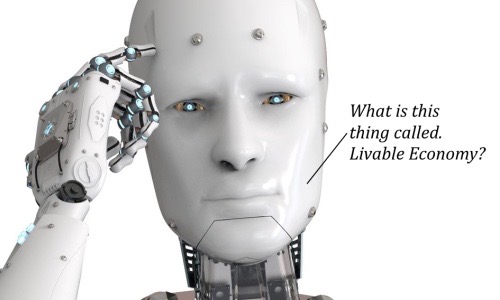 Last November I published a blog on the
Edmonton CDC website
and more recently repeated that posting here on Anticipate.
Reading it first is, I suggest, of value to fully engage this posting.
The title of this posting reflects my interest in getting language "right."
Living Wage and Livable Income are not synonymous. The latter includes the former and ensures we are considering those who do not earn wages and rely on pensions and/or government income security programs. A livable economy is one that benefits society as a whole, not just those at the top of the income scale.
Read More