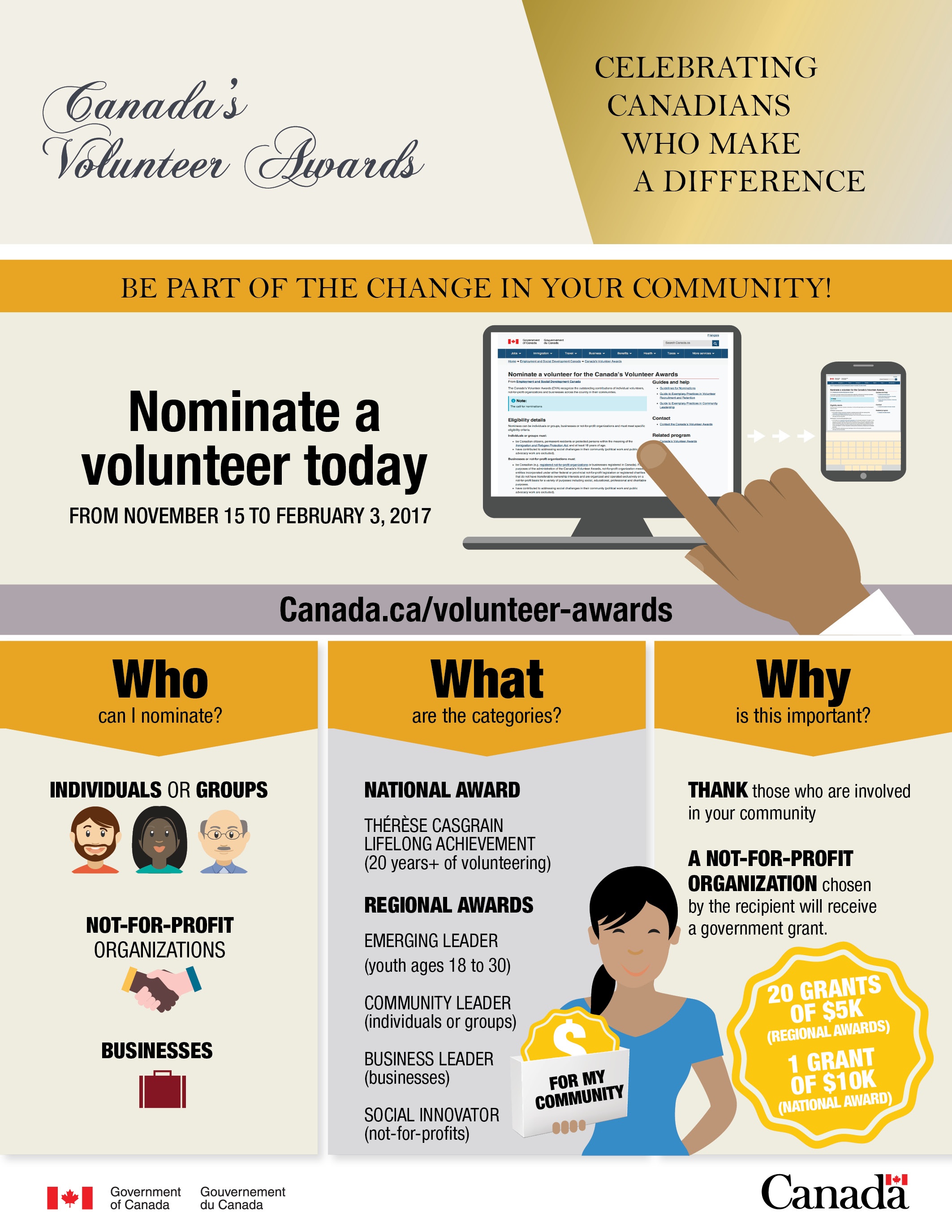 Over the past 150 years Canadian communities have flourished with the help of volunteers.
In fact, Canada is known for its generosity. In 2015, we ranked sixth in the World Giving Index which provides insight into the scope and nature of giving around the world.
Many people and organizations have an important role in sustaining the well-being of communities. They share a common goal with many of us: to make a difference.
Recognising such efforts is why the Canada's Volunteer Awards are so important.
Read More