What do sustainability and resilience mean to us?
At Tamarack, we believe that sustainability is about more than maintenance and longevity. It is a combination of many factors including leadership, funding, community engagement, and the ability to influence policy. Sustainability includes investments that lead to outcomes that can have lasting impact on policy and programs.
Our network knows that sustainability is a shared responsibility in community work. This includes conveners, backbone partners, community members, and partners who are engaged from different sectors and all contribute to the collective outcome.
Resilience, while it often overlaps with and reinforces sustainability, is different. Resilience is focused on internal practices and collaborative health and well-being. It includes efforts to increase capacity, bounce back from setbacks, mobilize emerging opportunities, take time to reflect and be prepared for future challenges.
Both are crucial to success in community work.
What happens when we fail to focus on sustainability and resilience?
When working on improving our communities, if we fail to focus on sustainability above all else, we fail to achieve longevity in our projects. Tamarack's Communities Ending Poverty (CEP) team is aware of the difficulties collaboratives face when aiming for long-term, inclusive success in their efforts.
Sustainability and resilience make up the foundation that supports collaborative work and solidifies longevity.
We'll help with the inevitable challenges.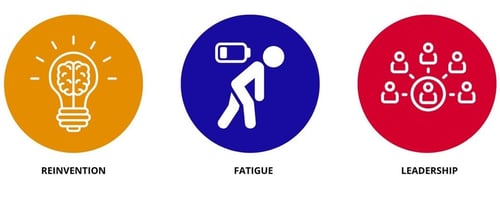 As a community moves forward to adopt and apply a sustainable, resilient framework for collaboration, sensitivity to the inevitable challenges is necessary.
We must reinvent ourselves within the current narratives of our community. Copy-Paste strategies will not result in success.
Many collaborators feel overwhelmed and overworked.
Collectives could benefit from new leadership; folks may be willing to step into the role but feel they need more leadership skills.

Our Upcoming Event Dedicated to Resilience and Sustainability
Communities Ending Poverty recognizes the challenges collaboratives struggle with and are planning the 2023 Spring Event dedicated to resilience. This hybrid event – both in person and virtual – will help members to find hope and inspiration, overcome common challenges, provide opportunities for creative dialogue and networking, as well as tools to collaboratively strengthen resiliency and sustainability towards a better future for all.
Check out our events page in the coming weeks for event details and registration.