Are you a youth aged 15 to 30 who lives in Canada? Do you like to share your perspectives and vision through photography?
We are looking for original photos that explore the idea of prosperity and a future where young people in Canada thrive.
The Future of Prosperity
How will youth impact the future of prosperity? Will prosperity ensure better youth futures? How might prosperity end youth unemployment and poverty? How might we create a world with stronger connections for youth, opportunities to shrink the income gaps and have fewer "haves and have nots"? We would like you to explore the idea of prosperity through photos.
Why? We believe that we can learn a lot from youth. We believe that youth perspectives, beliefs, and visions for the future should shape our work and we want to share these with changemakers across the country.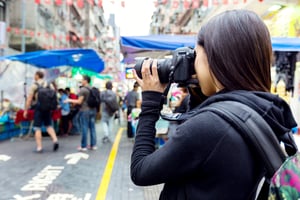 We will be selecting

10 photos to be part of an online gallery. This gallery will be virtually "toured across Canada" in May & June, 2021. If your photo is selected to be part of the online gallery, you will receive

$500.


We will be selecting

20 photos to be featured in our publications and newsletter. If your photo is selected to be published, you will receive

$50.
All selected photos will be shown during our virtual conference in May and may be included in our reports and on our social media and web accounts.
Learn more about the photo contest rules and how to submit your photo here
***
Es-tu un-e jeune âgé-e de 15 à 30 ans vivant au Canada? Aimerais-tu faire connaître tes perspectives et ta vision par l'entremise de la photographie?
Nous sommes à la recherche de photos originales qui explorent le concept de prospérité et proposent différentes visions d'un avenir où les jeunes du Canada s'épanouissent.
L'avenir de la prospérité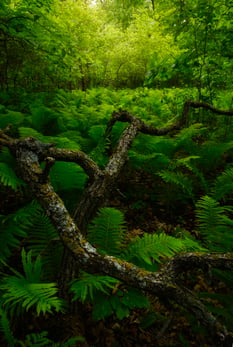 Comment les jeunes influenceront-ils l'avenir de la prospérité? La prospérité assurera-t-elle un meilleur avenir aux jeunes? Comment la prospérité pourrait-elle mettre un terme au chômage et à la pauvreté chez les jeunes? Comment pourrions-nous créer un monde où les jeunes ont l'occasion de créer des liens plus solides et de réduire les écarts de revenus entre les personnes nanties et démunies? Nous aimerions que vous exploriez le concept de prospérité à l'aide de photos.
Pourquoi? Parce que nous croyons que nous pouvons apprendre beaucoup des jeunes. Nous croyons que les perspectives, les convictions et les visions que les jeunes entretiennent pour l'avenir devraient guider notre travail, et nous voulons les faire connaître aux agent-e-s de changement à travers le pays.
Nous sélectionnerons dix photos qui seront exposées dans une galerie virtuelle. Cette dernière sera présentée lors d'une « tournée » virtuelle à travers le Canada qui s'étalera de mai à juin 2021. Si votre photo sera sélectionnée pour être exposées dans la galerie virtuelle, vous recevrez un prix de 500 $.


Nous sélectionnerons 20 photos qui seront présentées dans nos publications et notre bulletin. Si certaines de vos photos sont retenues pour être publiées, vous recevrez 50 $ pour chacune d'elles.
Toutes les photos sélectionnées seront présentées lors de notre conférence virtuelle qui aura lieu en mai. Elles pourraient également être utilisées dans nos rapports, de même que nos comptes sur les médias sociaux et notre site web.
Cliquez ici pour en apprendre davantage sur les règlements du concours de photos et sur la procédure pour soumettre vos photos.