Brandon, Annabel, Adam and Tatjana are four Canadian youth from across Canada with a shared passion for their community. This past summer, these four driven youth were selected by the Tamarack Institute as part of the Communities Building Youth Futures (CBYF) initiative. As a team, they are determined to work together and help support youth across Canada to create pathways from high school to higher learning. Despite working remotely, this group is bound together by their eagerness to foster community empowerment and help bring about the change that they want to see in Canadian society. The following blog posts are a series of stories, thoughts and ideas about what it means to be a youth in Canada:
Brandon Montour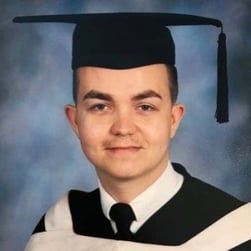 My name is Brandon Montour and I am a Kanien'kehá:ka of the Haudenosaunee Confederacy. I live in a small community known as the Mohawk Territory of Kahnawake, a First Nation reserve south of Montreal. I hold a bachelor's degree in Political Science and am currently pursuing a law degree at McGill University. In the future, I hope to advocate for systemic change and address the innumerable challenges faced by Indigenous people across Canada.
As a Canadian youth, I am fortunate to be living in a country that fosters diversity, education and reconciliation with Indigenous peoples. Despite these fortunes, being a youth in Canada also comes with many challenges. Indigenous youth are less likely than their non-Indigenous counterparts to graduate from high school and are more likely to be incarcerated at a younger age. While Canadian youth do not share the same experiences and quality of life equally, I believe that to be a youth in Canada means to aspire to help grow a stronger and healthier community for all Canadians. As the voices and leaders of the future, we thus share a great responsibility in ensuring that our futures are brighter. To do so, it is imperative that we equip ourselves with the necessary tools and knowledge in order to address the challenges and obstacles that prevent communities from living up to their greatest potential. As a student pursuing post-secondary education, I am motivated to be a part of this conversation and determined to continue engaging with my community so that youth like myself can lead the change that we want to see and need.
Annabel Abbott-Ewen
My name is Annabel Abbott-Ewen, and I am a youth residing in Sudbury, Ontario. I aspire to be a writer, and to be able to move people with my words.
I consider myself an advocate for youth with mental illness and children who live in foster care, as those are the areas of which I have the most personal experience.
Being a youth in Canada means I am well-supported by my community. We have an astonishing amount of resources for people coming from all walks of life all along the country – it helps us grow together as people, and as a community. To be a youth in Canada, to me, is to be free. The freedom of speech, of expression; to love whomever we wish. To be Canadian is to live free of fear of war, of femicide, and the ability to practice any religion we so choose. We have healthcare and a government that represents the people. Within our borders, our people are free – and while we may have to deal with mild homophobia and racism in a dominantly white-based country, these are problems that are being worked on, and grow less and less problematic each year. As a youth in Canada, I have a right to education. Even living in a group home, I know I am safe; that I cannot be harmed for being me. I have a consistent roof over my head and food in my stomach. I have staff that care about me and my wellbeing and are there to protect me. 
Adam King
My name is Adam King, I am an apprentice freelance graphic designer. Born and raised in Kahnawake, Quebec, I grew passionate for graphic design and print layout, as well as various art forms.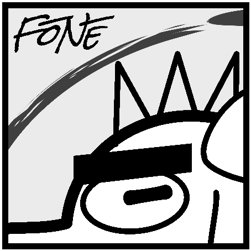 Growing up in Canada is fun; admittedly, there is so much for kids to do now than there was before. I mean, come on! I would have wanted a birthday party in an indoor trampoline playground! What kid would not want that? Boring kids, that's who! But that is beside the point. When I was growing up, my mother always told me to get to school on time, finish my duties (homework, summer jobs, etc.), take care of myself, and do the best job I can all, with a smile on my face. My mother believed in me and my brothers no matter what. She was also very frugal and almost never overpaid for things. On trips to the grocery store, she would always buy the food on sale. When shopping for clothes, she would locate the discount section. Going out for movie night? Don't be ridiculous, movie night is on Tuesdays. Her frugal nature rubbed off on my spending habits, too; I think about everything I buy at the grocery store, I shop at used clothing outlets and websites, and I buy my movies used if possible.
Being a young adult in Canada is great, but overwhelming and oftentimes competitive. Not only on the career side but also on other aspects of life. Like most children, I did not know what career I wanted to pursue. So many interesting fields, yet so little time to choose. However, I later learned to appreciate art, music, and architecture. Art is now my passion; I love all mediums of art, including traditional, digital, performance and experimental. Art and music are very reclusive creative mediums. Sure, anyone can make them interactive, but mostly it involves the artist and their canvas. However, in the current social climate, art must have some type of interactivity attached so as not to become forgotten. Galleries and exposes offer great exposure to the artist, but exposure does not pay the bills. The artist must either market and monetize their art or get another job altogether to survive. Art cannot sustain a young adult for very long. I learned the best way to monetize my art is to learn graphic design. It is a universal art, an art that speaks all languages with very few or no words.
I always appreciated graphic design, even if I did not pay close attention to it around me. That part of designing logos and layout intrigued me the most. I learned if the design job looks and feels natural, then it is a great job. If it sticks out like a sore thumb, then it needs another draft.
With some help, I took the first steps to where I am. Will the reader take their first step?
Tatjana Raphael
My name is Tatjana Raphael and I have lived in Canada all my life. I am Canadian. However, I usually identify myself with where my ancestors came from. I am part Greek, Russian and German. I look towards my heritage in order for me to help form a concept of my identity. Most people I know also look towards their ethnicity or cultural backgrounds to help them develop a framework to further understand their values and beliefs.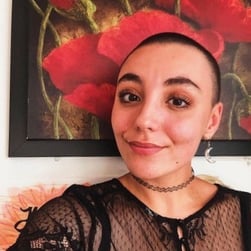 For many of us Canadians, we were not born here. Our ancestors came here to start a new life for ourselves, without the help of our villages in our homelands. We came to try a new way of thinking, of living, of governance... Now we are the children of those who have migrated from their communities to make a life for themselves, which helped shape an individualistic paradigm, rather than a collectivist one. In Canada, we are a melding pot of inclusivity. There is an array of different cultures, religions and values here. In my opinion, if I were to define Canadians, I would say that we are peaceful, free, open to different forms of cultural expression and promote inclusivity. When I think of living in Canada, I view our country as a place of both peace and acceptance. When I think about being Canadian, I think about being free and being blessed. I am blessed with access to education, water, food, shelter, having the luxuries of internet and the beauty of the wilderness being close by. In Canada, we want to promote a free, just, inclusive society which allows people to openly express themselves, whether that be through their religious, spiritual, cultural, political or personal beliefs.
In Canada, I have noticed that we try to avoid conflict and try to please our neighbouring nations. Within this democratic society, there is a diverse population which tries its best to be united. I think that most Canadians value education, health, freedom of expression, equality and giving to those in need. I would like to think that as a nation we are collectively open-minded and progressive, trying to address the needs and rights of individuals, embracing a diverse culture where many different voices will be heard. I think that Canada has a lot of potential for the future, we can start to see the commonalities between different cultures and become more open and willing to acknowledge the values and beliefs we all share as human beings, rather than remaining divided on social, economic or political lines. I think that Canada is a country which wants to help other people regardless of their race or their ethnicity, who wants to replenish the environment and works to provide a peaceful place for all to enjoy. I think that we as a nation have an opportunity to build a strengthened community, which seeks to come together collectively with our individualistic strengths in order to create a prosperous, equal and free democratic society.