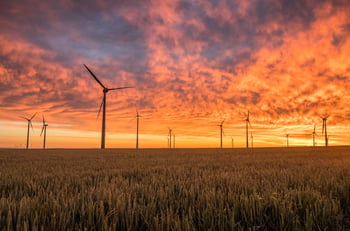 We are pleased to announce that
Community Climate Transitions
(CCT)
, Tamarack's latest Vibrant Communities program, has been selected as a recipient of Definity Insurance Foundation's inaugural set of grants.

Recognizing the need for community-led solutions to the pressing challenges of our time, the Foundation recently awarded $7.1 million in multi-year commitments to a small number of innovative organizations and initiatives that are advancing equity-centered, intersectional solutions in the fields of good health, socio-economic opportunities, and climate action.
"We believe people closest to the issue are those who truly understand the need, challenge, and the opportunities to address them," says Definity Insurance Foundation CEO, Arti Freeman. "These first grants demonstrate commitment to respecting the self-determination of Black, Indigenous, and other equity-deserving groups, those who are driving solutions to challenges they are disproportionally impacted by."

At Tamarack, the grant will allow the CCT team to launch two new initiatives designed to redistribute resources and provide learning support to frontline communities—particularly equity-deserving ones—who are committed to advancing inclusive climate solutions on the ground. The first of these is the Community Contributions Fund, an initiative which will allow diverse coalitions of local actors to join the program's Climate Transitions Cohort by offering a bursary that supports capacity-building, transportation, technology, convening, and membership-related costs that may otherwise pose a barrier to participation.

The Cohort is a 10-month learning journey designed for community changemakers inside and outside of local government who are looking to advance a just and equitable climate transition through multi-sector, resident-led approaches. (Applications to join the 2023 Cohort close December 13th, 2022, so there's still time for your community to apply! This year, the team is launching an additional Francophone Cohort, too, with applications closing January 6th, 2023.)

The second initiative, the Innovation Fund, will provide seed funding to promising local climate solutions through a participatory grantmaking model. At Tamarack, we recognize that if we are to address the deep, albeit uneven, impacts of the unfolding climate crisis, we need abundant place-based, community-led climate responses. The Innovation Fund was conceived precisely to ensure that communities on the frontlines, who are experiencing the effects of climate change firsthand, can build, test, and iterate diverse climate solutions that leave no one behind.
A third aspect of the work made possible by Definity's generous support is the establishment of a National Advisory Group that will co-create the fund's principles, encourage members to develop funding proposals with their communities, and then work collaboratively to determine which proposals are successful. Members will be a diverse and inclusive group comprised of experts in the climate space, equity-deserving populations, Indigenous organizations, community champions, and people with lived and living experience.

Overall, the Definity Insurance Foundation grant activates and accelerates the work that CCT has been carrying out across Canada since 2021. We are proud to be among those selected for the first round of grants and we applaud the Foundation's focus not only on climate justice, but on the many ways in which the climate crisis intersects with matters of health, social and economic wellbeing, and community empowerment.
The Community Climate Transition team looks forward to launching the two Funds made possible by this grant, and to deepen its ongoing work into 2023 and beyond. If you'd like to learn more about the program, or would like to apply to join next year's Cohort, be sure to visit the links below: