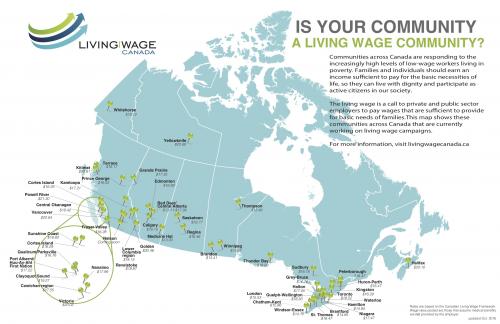 October 31st - November 6th marks the annual Living Wage Week in Canada for 2016.

This is a week where living wage organizers celebrate employers in their role of providing staff with liveable wages, and support them to raise awareness about what a living wage is, as well as the benefits of paying one.
There are now living wage rates calculated in 53 communities across Canada. Of which, 26 are linked to Cities Reducing Poverty comprehensive poverty reduction initiatives, an increase of five in the past year, with even more communities in the process of researching or developing a living wage campaign.
Read More