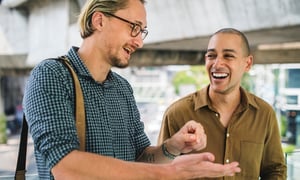 Bridging the Community Engagement and Collective Impact divide created an unlikely partnership between Norman Walzer, Senior Research Scholar in the Center for Governmental Studies at Northern Illinois University and myself. We met at a 2011 Community Development Society conference which began a collaborative effort that has moved in many directions.
At the same time, John Kania and Mark Kramer published their seminal article about Collective Impact which has transformed how communities are tackling complex and sometimes intractable issues. Over the next several years, Norm and I began to collaborate on a series of publications seeking to advance the field of Collective Impact practice.
This collaboration included a special edition publication on Collective Impact by the Community Development Society Journal which included a variety of articles exploring the nexus of community development and Collective Impact. That special edition was later published as a book by Taylor and Francis.
Our most recent collaboration was as co-editors on the book: Using Collective Impact to Bring Community Change. This publication includes ten chapters by a variety of authors exploring different perspectives about community change and Collective Impact. The chapters focus on how the Collective Impact approach is being adapted to unique collaborative and systems change efforts. In addition to the theoretical construct of Collective Impact, the authors discuss implementation factors such as network agreements; backbone structures and using systems tools to advance community change work.
This book contributes to the growing body of academic and popular literature about Collective Impact and community change. For practitioners, the authors provide concrete examples of their Collective Impact efforts in a variety of diverse settings and at different scales. Using Collective Impact to Bring Community Change is a useful resource to deepen your understanding of the nexus between community and deep and durable change.
Learn more