This blog post from Rochelle Ignacio, Danya Pastuszek, Liz Weaver, Nation Cheong and Ana Gonzalez Guerrero offers a response to the gender-based hate violence that occurred on the University of Waterloo campus in June 2023. Special thanks to Antoinette Brind'Amour, who offered valuable insight on earlier drafts of this post.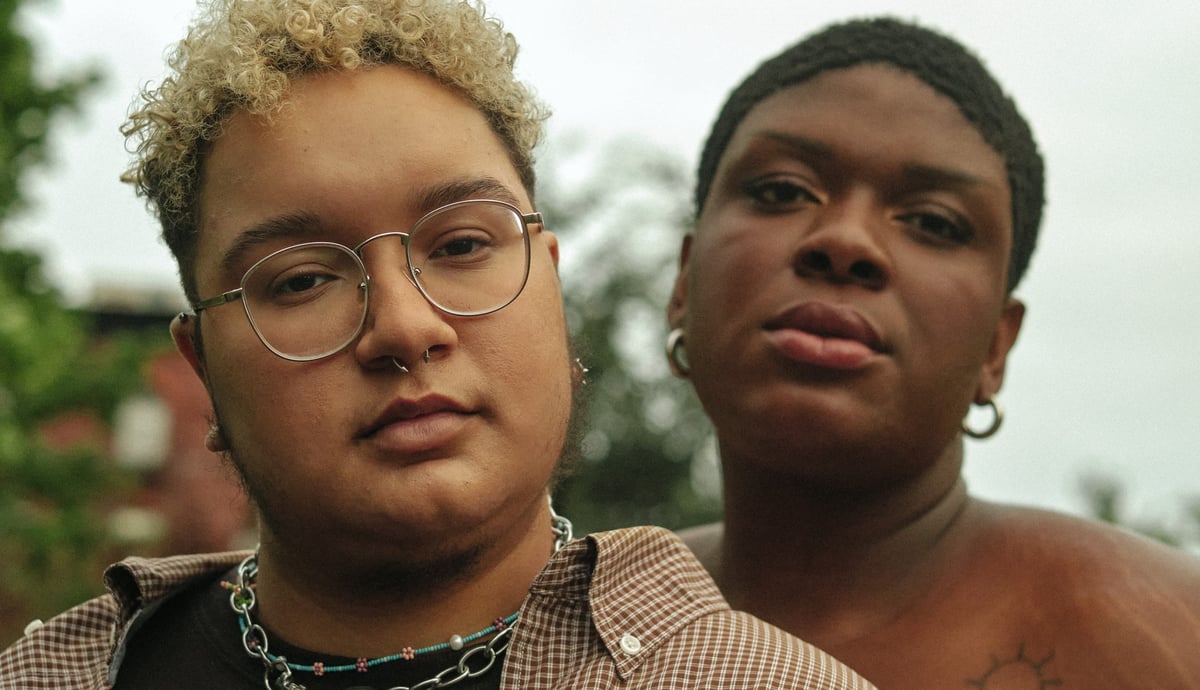 The following material includes content which includes mentions of gender-based violence, hate, and discrimination. For emotional crisis referral services and information on other health supports visit the Government of Canada's Mental health support page (EN | FR).
We would like to acknowledge that the University of Waterloo – Waterloo campus is situated on the Haldimand Tract, land that was granted to the Haudenosaunee of the Six Nations of the Grand River, and are within the territory of the Neutral, Anishinaabe, and Haudenosaunee peoples.
The Crisis
On Wednesday, June 28, 2023, at the University of Waterloo, a former student physically attacked a professor and two students studying gender issues in a philosophy class. The suspect was arrested, and all three victims received treatment for non-life-threatening injuries.
The violence on June 28 was not a unique event. According to StatsCan: "The 423 hate crimes targeting a sexual orientation recorded in 2021 rose above the previous peak of 265 in 2019… a 64% increase." And research from 2022 shows Indigenous women (cis, trans, Two-Spirit, non-binary and gender-diverse people) are more likely to experience physical assault, sexual assault, and online violence than those identifying as white. These reported numbers surely underrepresent the extent of violence being committed.
Hateful views of gender expression and identity persist, and violent expressions of these hateful beliefs are on the rise. These views are born of cultural intolerance, divisive politics and a lack of understanding, which result in anger, fear, and isolation and represent a crisis in Canada.
The Calls to Action
In the words of the Enchante Network, hate-based events are "happening nationwide, and we need a nationwide response."
Here is what we have learned from members of the 2SLGBTQIA+ community about how we might seed a collective, nationwide response. We would be grateful - if you are comfortable – to hear your ideas. Reach out to us at tamarack@tamarackcommunity.ca.
Acts of hatred disrupt our sense of safety, security, and trust – these feelings manifest differently for different people but are particularly amplified for equity-deserving people who face ongoing systemic barriers which creates a cycle of discrimination, harassment and violence. Be kind to yourself and others and rely on your community.
As documented by New Power Labs, groups that are advocating and supporting 2SLGBTQIA+ communities are receiving less funding relative to other causes. They are also being outspent by anti-gender proponents. Encourage your government and philanthropy to direct money, power, mental health supports, and other resources to members of the 2SLGBTQIA+ community and become an advocate of collecting disaggregated data for reporting purposes to understand the impacts and progress of those working within the intersectional 2SLGBTQIA+ space including those supporting 2SLGBTQIA+ newcomers, Black, and Indigenous communities.
Uplift work that centres 2SLGBTQIA+ individuals and communities.
Become an active bystander. Get trained, and, when you encounter unacceptable behaviour, sentiments, or comments, take action to protect the safety of 2SLGBTQIA+ individuals.
Have conversations about solidarity with the 2SLGBTQIA+ community.
If you have the means, donate your time, knowledge, or money to organizations or place-based partnerships that are working to protect 2SLGBTQIA+ lives. Transcend Impact Challenge is a $2.1m philanthropic fund to invest in trans and gender diverse communities, and anyone can donate via Toronto Foundation.
What Can We Turn To?
In responding, we can turn to Indigenous knowledge, which recognizes that we need to center our work in wahtokowin, a Ininew (swampy cree) word for kinship. Wahtokowin describes the interconnectedness of all things: we are related to one another even if we aren't biological family, and we treat all humans as if we're relatives. We're grateful to Michael Redhead Champagne and Fearless R2W for sharing Ininew knowledge with us.
In responding, we can also find guidance from the countless examples across Turtle Island of collaborations that look like love. While centring those most impacted by the events at the University of Waterloo, we also acknowledge some of these examples:
O:se Kenhionhata:tie (known as Land Back Camp) is a collaboration created to temporarily "occupy" a space in a park. It has continued to grow into a safe space for Indigenous Two Spirit, queer, trans, and/or non-binary folx to connect with their culture and community, which was created as a way to temporarily "occupy" a space in a park. It has continued to grow into a safe space for Indigenous Two Spirit, queer, trans, and/or non-binary folx to connect with their culture and community.
Bruce Grey County's Giiwe Sharing Circles focus on breaking silos and creating safe spaces for Indigenous and non-Indigenous organizations within a community to collaborate and move forward to together in a good way. This lesson can be applied as we expand our diverse networks in our efforts to build community, belonging and center equity in all forms.
A very recent example of community organizing in the name of gender equity is the first ever PRIDE parade, led by youth and staff from Kahnawà:ke Collective Impact in Kahnawà:ke. Kahnawà:ke Collective Impact organized the parade along with other local organizations, businesses and volunteers to celebrate the Two-Spirit and LGBTQ+ community in Kahnawà:ke. For many of the community members involved, the experience was not without challenges, but what kept organizers unfazed was the unwavering support from community such as Kahnawà:ke Shakotiia'takehnhas Community Services and Thrifting the Night Away, a locally owned business.
In Ontario, Prince Edward County and Oxford County have centered gender equity through outreach and community events include. The learnings across these communities strengthened their work and nurtured safer and braver spaces for all.
In a June statement, Nenone Donaldson, Vice President of Advancement at the University of Waterloo offered that "our collective strength as network is our greatest asset."
We add our voice in solidarity with 2SLGBTQIA+ individuals and organizations who are taking action against hate, violence, and harassment targeting 2SLGBTQIA+ people. We stand with those who refuse to remain silent when harmful actions are committed to communities we hold space with.
And we commit to continuing to support, learn from, and amplify work in the hundreds of communities across our network that centre 2SLGBTQIA+ communities.
Everyone has a right to be safe in living an authentic life free from hate, violence, and harassment. A life where their physical and psychological safety is preserved. A life where they are free to exist, learn and work in environments that accept, value, and protect their lives. To realize these rights, in the words of the Enchante Network: "We need a nationwide response."

Rochelle Ignacio (she/her), Director – Equity, Diversity and Inclusion
Danya Pastuszek (she/her), Co-CEO
Liz Weaver (she/her), Co-CEO
Nation Cheong (he/him), Board Chair
Ana Gonzalez Guerrero (she/her), Board Vice-Chair