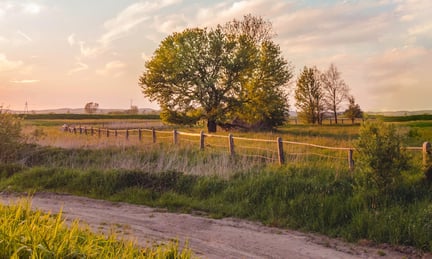 Breaking down silos and employing a whole systems approach that puts a person's wellbeing at the centre is a critical practice for rural communities seeking to end poverty. Working in silos ignores the complexity of people's lives and beneficial community assets remain under-utilized. While working out-of-sync with one another, very few organizations are likely to see their clients sustainably achieve their goals.
Based in Grey County, M'Wikwedong Indigenous Friendship Centre's Giiwe Project began breaking down silos and creating a whole systems approach to support Indigenous people being released from incarceration into homelessness. In three years, they increased the number of Indigenous clients accessing housing services from 19 to 117 people and have seen reductions in off-reserve Indigenous homelessness.
Three key aspects that helped the original partners break down barriers were:
Creating safe spaces for conversation

Investing in relationships

Agencies allowing themselves to be led by a new partner, M'Wikwedong
Prior to Giiwe, Indigenous and non-Indigenous agencies weren't comfortable reaching out to one another; every now and then someone would try but wouldn't get a reply. Furthermore, Indigenous agencies didn't feel comfortable referring their clients to non-Indigenous agencies. As a result, Indigenous individuals and families weren't aware of or able to access all of the vital supports available to them.
M'Wikwedong, supporting cultural connection and healing of Indigenous people, recognized how difficult it was to connect clients with everything they needed if some agencies were not connected with the system.
The goal of Giiwe was to improve inter-agency Indigenous and non-Indigenous relationships in order to better support local Indigenous people. They formed the first Indigenous-led table in the region by bringing together diverse local agencies involved in homelessness. They took part in 10 Sharing Circles over 10 months. This was the first time Indigenous agencies had space to come together with one another in addition to being the first space for Indigenous-to-Non-Indigenous relationships.
The Circles were each held in various natural spaces throughout Grey County to detach participants from their regular institutional mindset and to let them be themselves. Each Circle began with teaching from a local elder, knowledge keeper, or teacher so the group could collectively learn about the local history of Indigenous people, and understand the current context, as well as bringing together colonial ways of knowing with Indigenous relational ways of knowing.
While the first Sharing Circles were uncomfortable for many, both personally and professionally, by the fourth circle, they were coming together positively. Conversations built trust with one another, and they began moving into solutions.
Now, due to the Sharing Circles, there are Indigenous voices on committee tables within different institutions working towards self-determination of services for Indigenous communities. They raised awareness of services available to homeless Indigenous people, and institutions are now coming into safe Indigenous spaces to provide information or offer services. They made small changes with a big impact for individuals, such as bringing medicines into agencies so they can smudge, make offerings or use traditional ways of communication to bring their best self forward.
Giiwe started with 12 partners and now has over 100 partners that take part in safe spaces figuring out how to move forward together in a good way. Giiwe's story provides several exemplar practices and approaches that rural communities can learn and adapt from Indigenous communities to break down silos and create whole systems approach alongside marginalized groups in their local regions.