This resource is also available in French. Click here to access the French version.
This blog post is part of a series written by participants in the Tamarack Institute's 2022 Community Climate Transitions Cohort, a 10-month learning journey in which multisector teams from 19 communities across Canada explored a collective impact approach to climate transition. See the full list of posts here.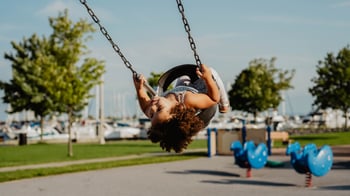 The Halton Climate Collective (HCC), as a well-established collective impact group, in place for five years, is benefiting from participation in the Tamarack Climate Transitions Cohort.
The HCC convened in 2017 through the theory of change process supported by Liz Weaver Co-CAO at the Tamarack Institute. The HCC Leadership table is comprised of environmental leaders and engagers from: Halton Region, City of Burlington, Conservation Halton, Halton Catholic District School Board, Halton District School Board (HDSB), Town of Halton Hills, Town of Milton and Town of Oakville, University of Waterloo, Sheridan College and the Halton Environmental Network (HEN) as the backbone agency. The HCC is focused on collectively transforming the community of Halton into a low carbon climate-resilient community.
The HCC has its own webpage and social media for community engagement and raising awareness at Halton Climate Collective. The HCC has facilitated and continues with a variety of initiatives, as highlighted below.
It is important to understand the community's climate awareness and level of action. The HCC Every Action Counts 2019 survey received input from over 2,400 residents in Halton. Our community told us told us what they were doing to reduce their personal greenhouse gas emissions. The HCC completed the first ever regional greenhouse gas inventory to determine the amount of greenhouse gases emitted from Halton residents' homes, and personal vehicles. Learn more about the inventory and survey results at Every Action Counts 2019 Infographic.
Generation Green, a youth-focused initiative, is moving into its fourth year. Each year youth stakeholders develop training, engagement and organize a conference to activate climate action. Since 2019, over 1,000 students were involved with 250 projects completed and judged, 9,500 community hours awarded to students; with over 70 tonnes of GHGe's reduced. With Youth Stakeholders, conference attendees, school board virtual conferences, there has been additional engagement that is important but not easy to quantify.
The HCC Read, Listened and took action creating the HCC Reads is a program to promote climate learning through reading. The books, Drawdown by Paul Hawken, The Right to be Cold by Sheila Watt-Cloutier and Saving us by Katharine Hayhoe have engaged several thousand participants. Program information is at HCC Reads. Both Sheila and Katharine spoke to our community with special HCC events. Partners include: local libraries, book stores and publishers. The HDSB engages hundreds of students in this program.
Involvement with the Tamarack Institute Climate Cohort program bolstered HCC member discussions that are moving us into a refresh after five years of success. Continuous learning was provided through Tamarack raising the level of awareness of collective impacts and community climate planning, inclusionary and equity perspectives and their latest tools and supports. A recent Tamarack facilitated HCC governance session will help members to work towards outlining next steps to work for more effective collaboration and alignment, clarifying roles and relationships, and identifying possible gaps in community involvement. Meanwhile the HCC's successful initiatives are continuing as members work together to support transition to a climate-resilient and low carbon Halton community.