The Asset-Based Community Development (ABCD) conference in Edmonton from May 28-30 was phenomenal. The thoughtful planning provided participants with a rich learning environment. The program and set-up allowed people engage in meaningful conversations and make connections with others. This kind of learning environment let me explore how this subject touches all aspects of my life. At the end of the conference I could easily see myself applying it to my volunteer work, professional life and especially in my personal life.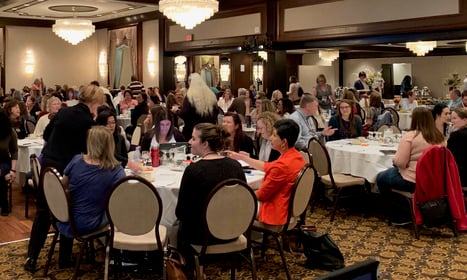 In contrast to many other conferences I have attended, the traditional lecture style set-up was ditched for something that felt more conversational and authentic. This stood out to me because it gave people many opportunities to have open, sincere and vulnerable conversations in what felt like a very warm and safe environment. I particularly enjoyed the sharing circle created on the last day which allowed people to share insights on how they would apply what they learned throughout the conference.
The ABCD concepts and methodologies were brought to life by the presenters and by the very people attending the conference. The interactive nature of the sessions allowed everyone to share their knowledge, skills and experiences which enriched the overall experience. The rooms were filled with nervous excitement, positivity, and endless opportunities for reflection.
One of my favourite presentations was by Cormac Russell. His Learning Conversations exercise challenged us to uncover the gifts that exist within our communities, our neighbours, our families and most importantly ourselves. ABCD is not about asking government or institutions to provide solutions. ABCD is about searching for the answers within ourselves and our communities. This is the only and best chance we have to initiate change.
One of the key takeaways from the conference was the belief that building community is much more than finding what we have in common, but rather seeing the strength in our diversity of gifts, skills, knowledge and experiences. As a volunteer community leader my biggest epiphany was that I need to get out of the way and let people share their gifts by providing a nurturing and supportive environment. This is something I will take with me and implement in all facets of my life.