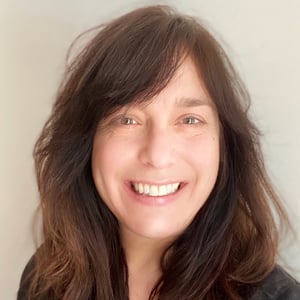 We all have moments when we ask ourselves a lot questions about what we're achieving. We wonder how and if the contributions we make individually and collectively are being valued or if they're considered insignificant. Are the resources we committed to produce some sort of change are the right resources? Are we really producing evidence and results that will establish a legacy of positive change? And hey, maybe it's as simple as "why the heck are we doing this in the first place?"
In my years working in the international development and human rights education sector I have given a lot of thought to what most attracts me to capacity development, learning and evaluation. I learned a great deal about the value and importance of participation, asking critical questions, and reflecting on notions of bias and neutrality in our work. Although so many aspects of this work are important to me, an intriguing experience is the ability to witness the evaluation moments of others. An evaluation moment is what I call it when a spark of recognition ignites in the eyes of a client, or participant at a training event. This spark is the sign. It tells me they realize why it is important to value the theory and practice of evaluation in social and systems change work. When this spark emerges it is easy to clearly see the significant role evaluation has in illuminating what needs attention as well as the new ways of doing that support their complex efforts. In these evaluation moments, the veil is lifted.
In these moments, as practitioners we can encourage ways of being reflective about how to help them yield meaningful evidence to critically respond to the unique and diverse issues embedded into our organizational or community contexts that we are seeking to change.
Similar to reflective learning practices, introducing a mindful way of doing evaluation strengthens how we address our assumptions in the evaluation work we do. One way to be mindful is to intentionally integrate cross-cutting and intersectional themes into our evaluation practice, such as gender-equality and diversity or human rights, in particular when working in complex, unique and diverse contexts; which all communities are. When we remain critically conscious of the learning taking place, we become aware of how to provide guidance and support to the contributors of the evaluation legacy we are aiming to build. It is in these types of experiences that taking risks by courageously questioning ourselves and our social change work and the complexity in which it is all happening that change is possible.
As I settle into my new role at the Tamarack Learning Centre, I am conscious of the privilege I have to contribute to this work, and grateful to be given the space to share ideas, thoughts and experiences with an engaged, broader community.

Learn More: