10 - A Guide for a Community-Based COVID-19 Recovery is a beautiful 32-page booklet based on an idea hatched by the Tamarack Board and Co-CEO's Liz Weaver and Paul Born while developing a ten-year strategy for Tamarack. As an organization we have spent many hours considering why and how cities and communities have become such a force in community change, especially now during COVID-19. With an eye to the future, this guide captures this momentum, attempting to do so in practical and useful ways.
This resource looks at how communities are recovering from COVID-19 in a variety of ways. We've included an assessment to help you gauge how your city is working toward a COVID-19 community-based recovery. This provides a baseline and will help you explore the ideas and stories included in the guide.
We've also included 10 Really Good Ideas for thinking forward at a city or community-wide level. These are some of the most universally applied ideas that we've seen through our work, and conversations with our learners and partners: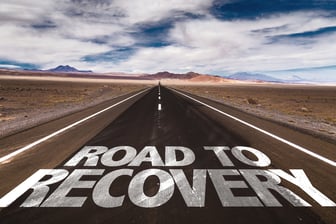 An Opportunity to Unite! Don't Let the Crisis go to Waste.

Engage Your Community in Dialogue

Create Innovative Ways to Inform Your Community

Support and Mobilize Citizen Action

Adapt and Respond to Emergent Change

Take an Asset-Based Approach for Sustainable Change

Build on Shifting Worldviews and Adopt Innovation

Embrace a Collective Impact Approach

Harness This Opportunity for a Just Recovery

Build Community Resilience
You will also find 10 Inspiring Stories from our peers from coast to coast to coast, exploring how cities are working together and applying some of the ideas shared in the guide. Lastly, we've also included 10 Useful Resources for cities and communities interested in citizen-led community planning and innovation as you adapt and recover from COVID-19.
This has been a difficult year, but it is more important than ever to view our response and recovery to COVID-19 through a community-based lens. Cities across the country are already hard at work to ensure that we're engaging communities, taking the opportunity for a Just Recovery, and putting people at the centre. Each of these cities has adapted their approach to their own context – people, culture, and place. We hope that these examples, ideas, and resources provide encouragement and practical tools for helping your own community.