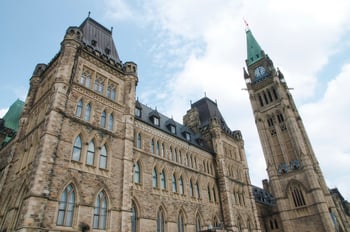 Welcome to the July edition of the Cities Reducing Poverty Policy Digest, which aims to provide you with timely poverty-related policy updates and resources from across Canada.
National Policy Updates:
The Government of Canada's new homelessness strategy, Reaching Home, will replace the Homelessness Partnering Strategy (HPS) on April 1, 2019. Through the strategy, new communities, in addition to the 61 currently receiving HPS funding, will be eligible to apply for funding later this year. The Government has stated that Reaching Home will double support for communities to address homelessness. Learn more.
As of July 20, the Canada Child Benefit will be indexed to inflation, meaning increased financial support for children in low and middle-income families. Read the Government of Canada's news release.
The Government of Canada is advancing community benefits by requiring provinces, territories and municipalities, receiving federal infrastructure funding, to set hiring goals for groups that are historically underrepresented in the labour market. Read the Toronto Star article.
Updates by Province and Territory:
Alberta
The Government of Alberta to invest $120 million to support the building of affordable homes designed and owned by Indigenous government and organizations. Read more about the Indigenous Housing Capital Program.
Calgary's Horizon Housing Society project, through the support of the municipal, provincial and federal governments, will build 161 units of affordable housing. The rent for all units will be lower than 30% of median household income in the area. Read the news release.
As of July 1, Strathcona County's Transit Mobility Bus fares were decreased to achieve parity with fixed-route fares. Mobility Bus clients now also have the opportunity to purchase monthly local and commuter passes. Learn more.
British Columbia
The Government of British Columbia has released its

What We Heard About Poverty in B.C. report. The report identifies several key priorities, emerging from the consultation process, including affordable housing, food security, and good jobs. The government is expected to table legislation in October which includes targets and timelines for a poverty reduction plan.
The Government of British Columbia has established an expert committee to undertake independent research to test the feasibility of a basic income pilot for the province. Read the news release.
The Government of British Columbia is providing over $1 million to expand a free tax-return filing program. Disability Alliance BC's (DABC) Tax AID program, which has been providing Vancouver residents with free year-round help with tax returns since 2015, will expand to Kelowna, Victoria and Prince George. Learn more.
Vancouver City Council has approved a $2 billion Affordable Housing Endowment Fund. The fund will support the creation of 72,000 new homes over ten years, including 12,000 social, supportive and co-operative housing units for lower and middle income households. Read more on the City of Vancouver website.
Manitoba:
Following the results of the 2018 Winnipeg Street Census, Winnipeg Mayor, Brian Bowman, plans to reach out to End Homelessness Winnipeg and Manitoba's Minister of Families, Scott Fielding, to coordinate efforts on homelessness. Read the Winnipeg Sun article.
New Brunswick:
The 2018 Saint John Living Wage rate is $18.18 per hour. Read the Saint John Living Wage 2018 report from the Saint John Human Development Council and Canadian Centre for Policy Alternatives – Nova Scotia.
The Government of New Brunswick and the Government of Canada have signed a 10-year funding agreement on affordable housing, which will mean an investment of close to $300 million in the province over that time period. Read the province's news release.
The Government of New Brunswick is investing $350,000 to establish a social pediatrics demonstration site in Memramcook. The initiative will provide assessments and interventions for vulnerable children based on the social determinants of health. Read the news release.
Newfoundland and Labrador:
Newfoundland and Labrador became the first province to sign a bilateral agreement under the Government of Canada's new Emergency Treatment Fund. Through the cost-shared agreement, more than $4 million will go towards improving access to opioid dependency treatment in the province. Learn more.
The Government of Newfoundland and Labrador's Grants to Youth Organizations (GTYO) is accepting applications until August 17. There is $451,000

available

in the GTYO funding for projects carried out by community-based youth or youth serving organizations. Learn more.
The Government of Newfoundland and Labrador is now accepting applications for its Community Enhancement Employment Program (CEEP). The CEEP provides workers, in rural areas, with short-term employment for up to 400 hours to assist them with eligibility for Employment Insurance benefits. The deadline for submissions is July 27. Learn more.
Nova Scotia:
Applications for the Government of Nova Scotia's Building Vibrant Communities grant program, now in its second year, are open until July 24 at midnight. Grant proposals must fall within one of four themes: economic inclusion, housing, children, and mental health and addictions. Check out the application and program guidelines and the list of last year's grant recipients.
The Government of Nova Scotia is making changes to income assistance. Starting in July, those receiving the Poverty Reduction Credit, which is issued quarterly, will see an increase equivalent to $21 per month. In August, child support payments will no longer be clawed back for recipients of income assistance. In October, wage exemptions for recipients of income assistance will take effect, meaning each month recipients will be able to keep the first $250 of earned income each month, 75% of wages between $250 and $500, 50% of wages between $500 and $750, and 25% of wages between $750 and $1000.



Northwest Territories:
The Government of the Northwest Territories' Department of Education, Culture and Employment has announced a new suite of labour market programs that will provide services and supports that are tailored to individuals, employers, organizations and communities. Read more.
Glen Abernethy, the Minister of Health and Social Services, is seeking nominations for four vacancies on the Beaufort-Delta, Hay River, and Yellowknife Regional Wellness Councils. The councils provide input into the territory's health and social services systems. The deadline for nominations is August 10. Check out the FAQ document and application form.
The City of Yellowknife is conducting a feasibility study to determine the economic benefits of setting up a post-secondary institution in Yellowknife. Learn more.
Nunavut
The Government of Nunavut has amended the Consumer Protection Regulations to address cheque cashing. For government cheques valued at $1000 or less, fees are capped at $3. For government cheques with a value greater than $1000, fees are capped at 2% of the total value of the cheque. Learn more.
A recent campaign to encourage donations of feminine hygiene products in Iqaluit is raising awareness about the difficult choices women must often make between sanitary products and basic needs, like food. Iqaluit Mayor, Madeleine Redfern, has noted that feminine hygiene products are not included in the Nutrition North food subsidy program. Read the APTN article.
The Quality of Life Secretariat within Nunavut's Department of Health has issued a call for funding proposals for suicide prevention initiatives. Applications will be accepted throughout 2018 - 2019. Those interested in more or obtaining an application can contact inuusivutanninaqtuq@gov.nu.ca.
Ontario:
The Government of Ontario has announced that it will be making changes to the OHIP+ program eligibility. Children and youths covered by private plans will bill those first, and the government will cover the remaining eligible costs of prescriptions. Read the news release.
Several changes to social assistance in Ontario will be taking effect in Fall 2018. These changes include a 3% increase to OW (taking effect on the October cheque) and ODSP (taking effect on the September cheque), 2% increases to several other allowances (September/October), and increased earnings exemptions. For a full rundown of the upcoming changes, read the Income Security Advocacy Centre's backgrounder.
The City of London is running a Licensed Child Care Affordability Pilot for London and Middlesex County. The Pilot, which runs from June 1 through December 31, 2018, will result in a savings of $7.00 per day, per child aged 0-4.

Prince Edward Island:
The provincial Poverty Reduction Advisory Council is holding public meetings across Prince Edward Island to inform the provincial action plan on poverty, which is expected to be released sometime in Fall 2018. Tina Mundy, Minister of Family and Human Services for Prince Edward Island, has written an op-ed column on poverty reduction efforts in the province.
The Government of Prince Edward Island has added several drugs to help with vision loss to the provincial formulary. The change means Islanders will now be covered for drugs that help with three additional eye conditions: diabetic macular edema, macular edema due to retinal vein occlusion, and choroidal neovascularization. Learn more.
The Prince Edward Island Government has released the 44th Annual Statistical Review, which provides a socio-economic snapshot of the province. Access the document.
Québec:
Québec Solidaire has promised that, if elected, it would cut the price of public transit by half in all regions of the province. Read the CTV News story.
Saskatchewan
The Government of Canada and the Province of Saskatchewan are partnering to improve housing options for victims of domestic violence. The governments' combined investment of more than $4.2 million through the Shelter Enhancement Program will support 14 projects in nine Saskatchewan communities. Learn more.
In Saskatoon, Quint Development Corporation's Oski Mācipayin ("New Beginning" in Plains Cree language) project has created 26 new affordable housing units for individuals and families with complex needs. The rental housing project was funded through a partnership between the Government of Canada, Government of Saskatchewan, City of Saskatoon, and Quint Development Corporation. Learn more.
On October 1, 2018, the minimum wage in Saskatchewan will increase to $11.06 from $10.96. The increase is based on an annual review of changes to the Consumer Price Index and the previous year's average hourly wage.
Yukon Territory
The Government of Yukon and the Government of Canada recently announced that Vuntut Gwitchin First Nation will receive $500,000 to create ten utility buildings in Old Crow. The buildings will be attached to permanent housing units and house hot water tanks, electrical and mechanical utilities. Read more.
Whitehorse recently hosted the Canadian Association of Statutory Human Rights Agencies

annual conference

. Among the panelists were, Yukon Anti-Poverty Coalition's Kate Mechan, who noted the prevalence of discrimination based on income, race, and disability. Read the Yukon News article.
The Latest Policy Resources and Perspectives:
United Way Greater Toronto and McMaster University have released Getting Left Behind, the third in their PEPSO series on precarious employment.
Upstream has released a webinar on the new Public Health Agency of Canada's Health Inequalities Data Tool.