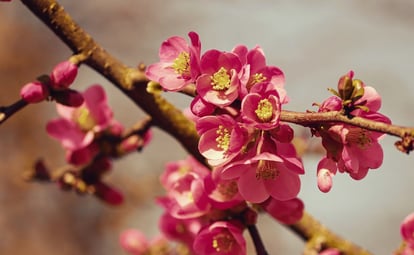 If you've been paying attention to the news from Alberta recently, you'll know that some significant changes have taken place with regards to poverty in the Wild Rose province.
On February 26, Statistics Canada released the results of the Canadian Income Survey and announced that Alberta's child poverty rate was cut in half between 2015 and 2017, falling from 10 per cent to five per cent. This means that 44,000 fewer children are living in poverty. Over the same two-year period, poverty rates for children of single mothers dropped from 36 to 17.6 per cent.
The significant drop in child poverty occurred largely because of federal and provincial tax benefits, including the Canada Child and the Alberta Child Benefit — a policy proposal introduced by former PC premier Jim Prentice and later enacted under Rachel Notley's NDP government.The Alberta Child Tax benefit gives families earning under $41,000 per year access to funds to assist them with raising their kids out of poverty, and Notley's government estimated that families would receive $175 million in benefits in 2018-19 alone.
The impact of these tax benefits underscores the role of local tax clinics in helping families file their tax returns. For example, in 2017, Edmonton's Make Tax Time Pay's 31 sites supported 4,230 individuals to file returns with anticipated returns of over $11.5 million. In 2018, Aspire Calgary assisted 8,445 people to participate in its program, and 7,721 returns were filed resulting in $3.3 million in tax refunds and over $45 million in benefits.
In addition to the key supportive role that Alberta cities and community collectives play when it comes to supporting individuals to access programs or influencing provincial programs and policies, they are adept at producing poverty reducing benefits for the people who live in their communities. This is especially important for those who do not have access to tax benefits. For example, community collectives in Alberta are increasing awareness around poverty, build plans to improve access to affordable housing, and increasing the supply of affordable transit.
LeeAnn Shinkski, Executive Director of Lifelong Learning Council of Red Deer points out that the Central Alberta Poverty Reduction Alliance (CAPRA) has been working steadily to increase community awareness about poverty and to support individuals to access services. In partnership with the United Way of Central Alberta, CAPRA has offered a local poverty simulation which allows participants to experience poverty for a month and develop greater empathy in the process. CAPRA has also provided access to materials that promote and build child literacy through a local "Books on the Bus" program and is an active partner in the region's Chew On This! campaign, sharing the reality of food security issues in the community.
Homelessness and access to affordable housing are other big factors that affect the experience of poverty in Alberta. In rural communities, homelessness is often hidden from view. Sharida Csillag, Community Development Coordinator - Special Initiatives with Stony Plain Family and Community Support Services (FCSS) notes that the ARDN Step-by-Step Guide to Estimating Homelessness in Rural Communities allowed Spruce Grove and Stony Plain to gather 260 surveys and important information about "hidden" or precariously housed individuals who are at risk of homelessness. Outcomes of the project included an established baseline for measuring homelessness in the Tri-region, raised public awareness of the issue of poverty and its impacts in the communities, and strengthened partnerships in the region's collaborative response to reduce poverty.
Affordable and accessible transportation is another cross-cutting issue, especially for low-income transit riders. Linda Thompson-Brown, Manager of Neighbourhood and Community Development in Corporate and Community Services at the Regional Municipality of Wood Buffalo reports some of the lowest local transit fares in the country: $1.25 per ride, an eighteen-ride sheet is $21.25, a monthly student pass is $34.25, and an adult pass is $45. All seniors and children under 5 travel free, and transit users in rural communities can get 10 rides for the price of 8. The Regional Municipality also provides free bus passes and tickets to the social profit sector to distribute to their clients to the tune of $120,000 a year.
Without a roadmap, it can be difficult to determine where you are going. Beverley Barker, Manager- FCSS Adults & Families with FCSS Spruce Grove states that another significant accomplishment for the Tri-region has been the recent development of PathwaysHome, a comprehensive 5-year strategy to reduce homelessness and poverty over the next five years. The strategy builds on the Tri-Region's existing assets and is focused on the themes of collaboration and partnerships, reconciliation, housing and supports, community inclusion and capacity building, and healthy living. Importantly, the strategy also includes an estimate of costs to deliver key parts of the strategy, along with performance indicators to help measure success.
These statistics and impact stories, while truly deserving of recognition, are just a small glimpse into the partnerships and collaborative work that are having a real impact for people living in poverty in Alberta.
Even amidst continued need, there is much that should be celebrated.
We are hopeful that the incoming UCP government, just like the conservative government of Jim Prentice, will choose to support these ongoing efforts and lead Alberta to an even brighter and prosperous future.
Learn more: