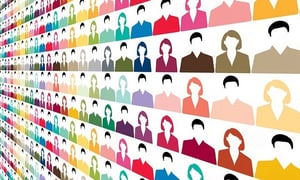 I recently had the opportunity to attend a workshop co-hosted by Public Agenda, non-profit organization based in New York City in partnership with the City of Toronto. Public Agenda, "helps cities, states and countries integrate the principles, practices and tools of sound public engagement."
Like many of my fellow participants, I was keen to have an opportunity to learn from Public Agenda's experience and eager to find new tools and approaches to effectively invite and capture the input and wisdom of citizens in shaping municipal projects and decisions. One of the take-aways of the workshop was a comprehensive list of tools and engagement platforms available for soliciting citizen input.
The breadth and scope of possible engagement resources outlined by Public Agenda underscored the importance of clarifying the intent, scope, timeline and available resourcing to support a public engagement effort. Public Agenda distinguishes between three distinct types of engagement:
Conventional Engagement

– This type of engagement is the most traditional form of public engagement. Members of the public are separated from public officials and each individual's comments are often time limited.
Thick Engagement

– This form of engagement is more intensive and interactive. Opportunity for dialogue is offered in small groups, interaction and exploring of diverse perspectives is encouraged, and the options generated by participants are shared with all. Thick engagement approaches are good for building understanding between different groups; generation of new solutions and nurturing shared ownership, new connections and collaboration.
Thin Engagement

– These engagement approaches are faster, easier and more convenient. They are the best way to get initial reactions of a significant number of people in a short time. Thin approaches to engagement emphasize individual opinions, from which organizers can identify patterns but are not as effective at building understanding, consensus and contribution as "thick" approaches to engagement do.
Discerning the right types of engagement to use when, in order to achieve the engagement results you need is the foundation of a well-designed engagement strategy.
The conversations and stories shared by fellow workshop participants, were another valuable aspect of this workshop for me. I was struck by the variety of projects and issues that people were developing engagement strategies for. Common characteristics shared by many of these projects and issues included:
The need to consider – and find ways to balance – the diverse needs and aspirations of a variety of stakeholders.
Obtaining the input and feedback of vulnerable populations (e.g. newcomers, those living in poverty etc.) is particularly challenging and can also be extremely valuable for designing effective programs and services.
The work of community engagement would perhaps be more aptly called system engagement. Many engagement strategies are designed to reach out to multiple stakeholder groups – not the least of which include municipal staff from multiple departments, elected officials as well as leaders from multiple sectors.
The recognition that the focus of many public engagement efforts is not limited to only gathering input. Information-sharing, education and trust-building are often among the stated outcomes of community engagement efforts.
While the value of creating a culture of community engagement – where regularly seeking input, feedback and ideas from citizens and other stakeholders is "baked into" the day-to-day work of municipalities – is compelling given the complexity of issues they face, the focus of community engagement is still predominantly programmatic in focus.
Having a robust toolbox of community engagement tools and approaches is a real asset, but discerning which tools to use, for whom, and when is an equally important capability to cultivate in order to realize the full promise of community engagement as a foundational practice to effectively implement community change.
Learn more