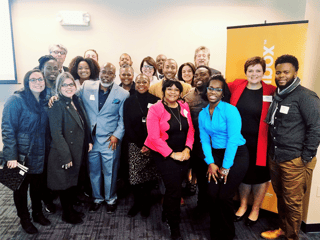 For more than 100 years, the Lehigh Valley, a metropolitan region in northeastern Pennsylvania, was renown as an industrial powerhouse, and manufacturers like Bethlehem Steel, Mack Truck and Coplay Portland Cement were its heart. But by the 1980's, these industries had closed, moved out of the region or were downsized due to national and global competition. The urban areas- Allentown, Bethlehem and Easton- went into a sharp economic decline, which lasted for nearly three decades.
By 2014 however, the city of Allentown was gaining global recognition for its "innovative, forward-looking approach to design and development." The economic renaissance of Allentown is a testament to the innovative and entrepreneurial spirit of its ancestors. The establishment of a Neighbourhood Improvement Zone (NIZ) in Allentown's downtown core was the spark that launched the city's economic revitalization, which has included: a 10,000-seat multipurpose arena, several office towers, restaurants, green spaces, restored historic buildings as well as residential and retail spaces. Downtown Allentown is now "a regional centre of excellence for business, culture and metropolitan living." In 2011 only 9,000 people worked downtown but by 2018, that number had grown to 16,000.
The story of this region's economic transformation is impressive. However, it is the groundwork that has been laid to support a social transformation in Allentown that has the potential to be inspirational. The Rider-Pool Foundationhas been the catalyst. This forward-looking community champion recognized that the economic development in the city's NIZ needed to be accompanied by a parallel effort at social development if the positive momentum was to be sustainable. Rider-Pool also recognized that the issues needing attention in the neighbourhoods surrounding the NIZ, were beyond the capability of any one agency or organization to address alone. The issues of the community were complex. The vision was to create a diverse network of community change agents by strategically investing in enhancing the knowledge and capacity of a small number of promising leaders from the health, community, arts, municipal and social sectors.
Read more about this unique partnership in our recently published Case Study and see how by building the capacity of a diverse group of individuals with a shared commitment to champion the overall well-being of the community as a whole can be an innovation that has the potential to inspire learning not only in the Greater Lehigh Valley but also in communities across North America and beyond.
Learn More: