In August, we heard from one of our Cities Reducing Poverty members,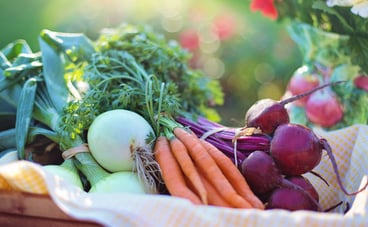 Jill Umbach, Planning Network Coordinator of the Bruce Grey Poverty Task Force along with Laura Needham, Dietitian and Chair of the Food Security Action Group in Bruce Grey, about how they have successfully transformed approaches to promote food security in the area. Bruce Grey highlighted their efforts to collectively move beyond charitable approaches, utilizing best practices while being adaptive and creative in their rural setting. Key has been participation of a broad range of stakeholders and engagement in the community, as well as underscoring the need for a comprehensive approach that recognizes household and community food security cannot be achieved in a bubble. The discussion also moved to the provincial and federal context – and both the alignment and misalignment of policy for communities. Specifically, Bruce Grey pointed to Public Health cuts in Ontario and the potential negative impact on programs as a current challenge.
On a national scale, the federal government has released its first-ever Canada Food Policy which emphasizes access to healthy and nutritious food for all and a need for collaboration. The food policy is a 'roadmap' for a healthier and more sustainable food system for Canada and builds on existing federal initiatives of the Healthy Eating Strategy and Poverty Reduction Strategy.
The roadmap identifies six priority outcomes needed to achieve the vision:
Vibrant communities
Increased connections within food systems
Improved food-related health outcomes
Strong Indigenous food systems
Sustainable food practices
Inclusive economic growth
To support these outcomes, four key areas of action over the next five years have been identified: community food access that includes the creation of a National School Food Program, promoting Canadian food, Northern and Indigenous food security, and food waste.
Many have been calling for a national food policy. It is commended for taking a systems approach and includes important principles of inclusion, diversity and reconciliation but falls short of acknowledging food as a human right. Though still early days, the policy is welcomed - success will depend on several factors such as its implementation and the governing of it.
Take Your Learning Further: