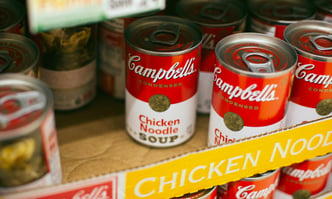 At the best of times, good local population-level data is difficult to find to inform poverty reduction efforts. With the added pressures of COVID-19, it is critical now more than ever to understand the changing face of poverty – who is in need, to what extent, what supports are available, and whether people are able to and accessing those supports. However, common data challenges roundtables face include:
Inability to disaggregate data by local geographic region

Inability to disaggregate data by target demographics

Delays in data release (out-of-date data sets)

Representativeness of the sample group

Confidentiality

Expense

Non-collection (ex. hidden homelessness; lack of surveys)
In the midst of a pandemic, when access to census data is unrepresentative of current realities and changes are occurring rapidly, how do we find good data to guide service and program delivery and uncover policy implications? In Bruce Grey, the response is local data sharing amongst community partners and service agencies.
A new "Food Bruce Grey App" is capturing and sharing back food collection and distribution statistics, user demographic information and volunteer efforts across the region.
Food banks and meal programs are able to enter their individual data, download reports, and create dashboards that visualize their impact, as well as food insecurity trends in smaller and rural sub-sections of the counties. Members of the public can also view dashboards that illustrate how food banks and meal programs are used and how the needs are growing.
As the United Way of Bruce Grey and their associated food partners were seeing a dramatic rise in food demand during the COVID-19 pandemic, they committed to understanding the shifts and to raise awareness amongst donors, members of the community, and decision-makers in order to raise awareness as to what's happening and why it's important to solve these issues.
The app was developed through partnership with direct food providers - food banks and meal providers – as well as private sector companies that had been involved with the Bruce Grey Poverty Task Force prior to COVID-19. This included a local start-up company called Nuclear Promise X (NPX) to develop the Food App; as well as NPX, Bruce Power and Community Foundation Bruce Grey to fund food scales to enable each program to weigh produce and more accurately capture the amount of food being collected and distributed.
The Bruce Grey Food App is an innovative example of the way in which communities are harnessing private-and-non-profit partnerships in response deep-rooted poverty challenges.
Explore the newly launched dashboard by visiting their website: https://www.foodbrucegrey.com