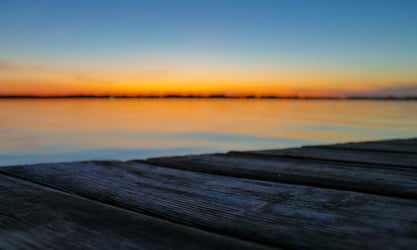 Significant progress has been made in the City of Kawartha and County of Haliburton in ending chronic homelessness. A new report shows that to date, they have reduced chronic homelessness by 51%.
Housing and Homelessness is a key priority of Kawartha-Haliburton's Poverty Reduction Strategy. The poverty reduction effort is a joint initiative between the City of Kawartha and County of Haliburton, and is comprised of:
Children and Youth Action Plan
Employment and Education Action Plan
Food Security Action Plan
Transportation Action Plan
Housing and Homelessness Plan
Recognizing that affordable, suitable and adequate housing is critical to poverty reduction because of its tremendous influence on the health and well-being of individuals, children, families and the community, the City of Kawartha Lakes and County of Haliburton established an ambitious goal to end chronic homelessness by 2020.
What was done differently that has made such a big difference?
The first important step was to obtain a better understanding of who and how many are experiencing homelessness and their level of need. The data gathering started with the first Registry Week enumeration in 2016, in order to determine which supports and what level of support to provide to the community's most vulnerable residents.
The next major step was making improvements to the existing homelessness response system. The Homelessness Coordinated Entry System was implemented in the community, so that individuals experiencing homelessness would be identified by name and added to the By-Name List, where they are prioritized for the appropriate supports and services to meet their level of need. This quality, real-time data collection keeps key stakeholders connected and informed about individuals and allows everyone to look at the information at a micro-level, a macro-level, and paints a picture of homelessness on a larger community scale. Knowing individuals by name and their level of need helps ensure that no individual gets left behind.
The final critical factor for success were the community partners who have been using the information and acting differently. They are adapting to the shifting homelessness response and are beginning to implement a Coordinated Entry processes within their agencies. Agencies are calling case conferences and collaborating to provide wrap-around supports and services for some of the most vulnerable individuals in the community. More importantly, the approach has shifted towards Housing First philosophy, and a focus on how to keep individuals housed or how to support them to find housing.
This process is enabling community agencies to develop creative solutions for supporting people who have spent years being excluded from various services, and a more flexible system that is responsive to the context of those individuals.
This story of success in Kawartha-Haliburton has real meaning for the 90+ individuals and their families who have been homeless for years and are now finding and maintaining housing. Some of the most vulnerable community members who had previously been labelled as "too hard to serve", or "unhouse-able" are housed and accessing a system that is providing the right supports. It also means that these individuals are at significantly less risk.
But the work doesn't end here – with a pledge to end chronic homelessness, the Coordinated Entry System needs continuous development and implementation to ensure that everyone in the community who is experiencing homelessness is identified, so that no one gets left behind.
The City of Kawartha Lakes and County of Haliburton are part of Built for Zero Canada (formerly 20,000 Homes Campaign), a national change effort helping a core group of leading communities end chronic homelessness - a first step on the path to eliminating all homelessness in Canada. Built for Zero Canada uses a structured, supportive and data-driven approach that focuses on optimizing local homeless systems, accelerating the adoption of proven practices and driving continuous improvement. Participating in the network provides Kawartha and Haliburton and other members with access to expert supports, peer experiences, and best practices across Canada.
Take Your Learning Further: