"A gift is not a gift until it is received" - Cormac Russell
Asset-Based Community Development (ABCD) is about building community. Historically, we have looked at communities based on what they don't have (asset stripping) instead of looking at the gifts that a community does have (glass half full). Many of us who are doing community development work are looking for a cookie cutter way to do the work effectively. However, everywhere ABCD is implemented it plays out differently as outcomes are contingent on the community it is applied in. It is complex and messy, and does not fit into a recipe.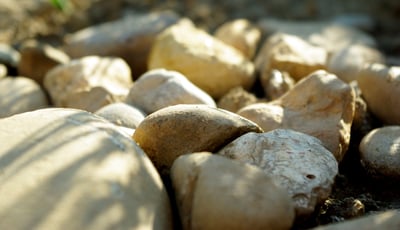 In January, Tamarack invited Cormac Russell, who is a leader in ABCD and has worked in over 30 countries to support residents to be co-producers of their future, to be a guest speaker on a webinar entitled: Asset-Based Community Development: Lessons From Across the World. Cormac is the Managing Director of Nurture Development and a faculty member of the Asset-Based Community Development (ABCD) Institute at Northwestern University, Chicago.
During the webinar, Cormac discussed the eight touchstones (not stepping stones) to consider when community building. Cormac stated that the touchstones are about a framework - a way of working alongside community and trying to be in a complex and emergent space. Cormac further said that when doing ABCD work you cannot generalize, the emphasis should be less about standardizing, but more importantly about helping to understand how to implement good practice.
The Eight Touchstones to ABCD work that Cormac referred to are:
Finding a community building team: Who are the unsung heroes in the community? Who are the individuals that are good at discovering what people care about and where their assets can be used? How can this group be engaged?


Recruiting a Community Animator: Not someone who sets the agenda but someone who helps people get organized. A champion in the community who is a natural community builder and willing to try new things.


Hosting Community Conversations: There is a lot of value in the simplicity of a conversation. Host a series of conversations in your community and think about shifting the focus of the conversation to discoverables not deliverables. The basis of the conversations should not be about what is wrong, but about what is strong!


Engaging Community Groups and Organizations: The great capacity building that exists in communities can often be found in local clubs, associations and informal groups. These are places where people come together and support each other.


Building Connections and Social interactions: Connector and Animator roles should focus on creating interactions - not just planning events and hoping the community will come - but creating spaces that are welcoming and create shareable moments.


Visioning and Planning: Once a strong connection is built with the community, it's time to look to the future and envision what it could look like in ten years. Start by asking these three questions: What can we do? What do we need outside help with? And, what do we need outside agencies to do for us?


Implementing change: Take action and begin to do what you believe needs to happen. This allows people to reconnect and take back the function of the community.


Fostering CELEBRATION: Throughout the process, celebrate every effort. Believe in everyone's gifts!
Paul Born, Co-CEO of Vibrant Communities at Tamarack, summed up the webinar by saying that doing ABCD work is like growing a garden, you need to prepare the soil before you can plant.
Cormac Russell is one of the faculty members for Tamarack's upcoming Asset-Based Community Development for Healthy Neighbourhoods event taking place in Kitchener, ON this April. Don't miss this opportunity to learn from such an inspiring leader in neighbourhood development.
Learn More: