Tamarack Institute is proud to announce the recipients of our 2020-21 Communities Building Youth Futures Community Innovation Fund. Tamarack and Government of Canada's Learning Branch through the Goal Getters program, have implemented Communities Building Youth Futures to develop system-wide solutions for youth as they build and act upon plans for their future. The Community Innovation Fund is an opportunity for member communities to experiment and develop new models and local efforts, that are not covered by other grants or funding streams, which support youth in the community.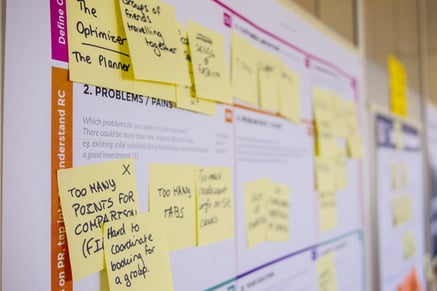 Read more about the Community Innovation Fund.
Themes that emerged from this year's group of funded projects include:
Participation of youth in the ideation, design, leadership, and implementation of the projects

Identification of barriers that exist for youth and provision of mentorship and development opportunities that will support youth through their education journey

Community-wide collaborations on learning opportunities that are holistic and honour tradition, culture, and identity

Experiential learning pathways that translate into academic credit, leadership and employability skills
We thank all applicants for the 2020-21 Community Innovation Fund and look forward to seeing additional innovative ideas in the next round of Community Innovation Fund projects. We would also like to thank members of the Review Committee for providing their invaluable time and expertise to support this year's Community Innovation Fund process.
Learn about the innovative projects we are supporting!
The Coop – Chatham-Kent, ON
The Coop is a social enterprise project by the CK Prosperity Roundtable to provide unique opportunities to youth who face barriers to employment and young entrepreneurs who face barriers to starting their businesses. The Coop Catering & Café is a business dedicated to providing exceptional products while providing youth who face barriers to employment with the opportunity to be part of running a successful culinary business. The Coop Maker Space provides young entrepreneurs with affordable training & workshops, rentable space, e-commerce supports, and a tool library to let them focus on the growth of their business and succeed as an entrepreneur. By providing opportunities for youth to define their futures, this project supports youth and young entrepreneurs to discover, learn, and earn together. Learn more at: http://www.prosperityroundtable.com
Chilliwack Channeling Youth Voices – Chilliwack, BC
The Chilliwack Channeling Youth Voices initiative is creating a youth led documentary film. The documentary, a collaboration between youth and researchers, is exploring, documenting, and communicating issues impacting educational and employment outcomes for youth 18-24 in Chilliwack, such as mental health, transitioning out of government care, addictions, poverty, impacts of incarceration, trauma, and street entrenchment. By showcasing youth's creativity, resilience and strengths, this documentary aims to shift narrative from "Youth are problem makers" to "Youth are problem solvers". Clearing misguided perceptions and teaching empathy can remove barriers to building relationships that increase community connections and make a better future for our youth. As one youth said, "We reap what we sow." Learn more at: https://www.instagram.com/cbyf.initiative/ and https://www.facebook.com/Communities-Building-Youth-Futures-104518764947433
Youth Action Society - Grande Prairie, AB
The Youth Action Society (YAS) will be comprised of underrepresented youth to support peers in Grande Prairie throughout their educational journeys and into their first careers. YAS will support youths' transition through education and career phases by providing mentorship, professional development opportunities, and funding based on grant applications from youth for necessary resources and support. This project will ensure youth can successfully address the challenges they face on their career journeys by working with supportive peers. In the first year, YAS will create their own organizational structure with assistance from CBYF staff, so that they can work as an autonomous unit. They will provide support to youth in Grande Prairie, while also communicating with the CBYF team regarding local trends for youth challenges and solutions. Learn more at: https://www.cbyfgp.com/yas
Kanien'kehá:ka Traditional Food Cooking Program - Kahnawà:ke, QC
The Kanien'kehá:ka Traditional Food Cooking Program is a pilot project for youth and their families in Kahnawà:ke. At this time, the project is proposed to take place at a local establishment in the community that has access to facilities such as a greenhouse and garden. The purpose of the project is to promote land-based learning and teach hands-on food preparation and cooking skills to youth using Kanien'kehá:ka traditional foods. The ultimate goal of the project is to contribute to the regeneration of Tiohnhéhkwen (our traditional food system) in Kahnawà:ke and continue to pass down this important aspect of our Kanien'kehá:ka identity, culture and way of life that promotes health and well-being to youth and their families in the community. "Our Tiohnhéhkwen is medicine; Harvesting, food preparation and cooking are medicine; Reclaiming our knowledge and consumption of Tiohnhéhkwen, learning how to feed ourselves, and working together strengthens identity and promotes community wellness". Learn more at https://www.facebook.com/kahnawakecollectiveimpact and http://kahnawakestrong.com/
Connected Youth Project - Laval, QC
"Connected Youth" is a project aimed at providing urgent motivational support to youth studying at home due to the pandemic context. Our goal: to help online learners access proper hardware and equipment, good Internet connections, information and resources to use digital learning tools efficiently, and more importantly, support to stay motivated and engaged in their studies.In this project, youth are involved in the solution as they act as mentors to their peers. We support them to make them competent stakeholders who are committed to seeing youth succeed. The Connected Youth project is a concrete solution to give everyone equal chances of succeeding in school in the face of virtual learning challenges. For more information about Laval's Communities Building Youth Futures initiative: https://rlpre.org/cbaj/
Youth Programs & Services Directory & Accompanying Video Opening the Door to Prince Albert Youth – Prince Albert, SK
Our project will support youth in developing a Youth Community Service Directory. Youth will engage with the community in a new, exciting way by contacting groups and organizations in Prince Albert to explore the resources available for youth. Youth will take the lead in identifying which groups and organizations to contact, conducting the interviews, creating the Directory, and producing an accompanying showcase video. This project was inspired by our youth who have shared they want to raise awareness of existing resources and make a difference: "We need to bring more awareness to what is happening in our community…there are people out there working hard to help our community and we need to highlight it and make it publicly known" – CBYF youth. Learn more at: https://www.facebook.com/CBYFPA
NTMiskwaawaak (Red Cedar) - Sudbury, ON
Miskwaawaak (Red Cedar) is a pilot project which seeks to explore the experiential learning opportunities available through hands on projects that benefit youth participants and also make an improvement to the community. The project will see the build of a traditional arbor on the sacred land of the N'Swakamok Native Friendship Centre, followed by a multi-day workshop abounding with traditional teachings and ceremony. Youth participants will work alongside elders and community members to develop skills in the trades and utilize natural resources from the land to build the arbor. Through collaboration with local post-secondary institutions, youth will learn about future opportunities to pursue their interests beyond the life of the project. The pilot seeks to explore how educational projects can be mutually beneficial for learners and the community at large. "Miskwaawaak (Red Cedar) seeks to explore how educational projects can be mutually beneficial for learners and the community at large."
Hazhǫ Ełexè Łets'eèzhe - Yellowknife, NT
Hazhǫ Ełexè Łets'eèzhe is centered around empowering and engaging youth in Yellowknife to take the lead in collective action planning, decision-making and community innovation. Mary Rose Sundberg from the Yellowknives Dene First Nation, translates "Hazhǫ Ełexè Łets'eèzhe" from Wıılııdeh to English to mean "we all grow together" or that "we are all connected." This project will utilize holistic planning methods that blend both Indigenous and non-Indigenous knowledge to develop a new model that takes a strength-based approach to raise awareness of multiple intelligences and that we all have gifts to share. Hazhǫ Ełexè Łets'eèzhe seeks to improve education, training and employment outcomes for local youth as they transition to adulthood by addressing systemic inequities at the community level that create barriers for youth. Learn more at: https://www.ttopfc.com/upip