Sometimes, a job pays much more than just what's in the paycheck. Millions of people have occupations that provide rewards that don't show up on a W-2 form – the warmth of accomplishment, the knowledge that they are helping people, and the satisfaction of giving back to and improving their community. For many of these jobs, the positives linger long after the workday ends. Let's take a look at just four such careers: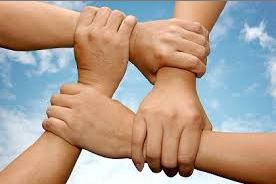 Teacher
Few jobs offer more opportunities to shape the future than teaching. A devotion to service and a desire to help youngsters reach their full potential are among the motivations for prospective teachers. Some are attracted by the promise of a profession that encourages creativity, provides daily interaction with a variety of individuals, and offers wide-ranging experiences and challenges. For others, having a work schedule that matches their child's school schedule is a significant factor.
The need for teachers, especially at the kindergarten and elementary levels, is expected to be strong through 2020, according to the U.S. Bureau of Labor Statistics (BLS). Rising student enrollment and teacher retirements will help push the employment growth rate to 17% nationwide. Job prospects should be better in the West and South, and in urban and rural communities. As of May 2011, the average wage for kindergarten teachers was more than $52,300 and the average was almost $55,300 for elementary school teachers, the BLS reported.
Animal Care Worker
For animal lovers, working with the Humane Society of the United States can offer moments that run from heart-wrenching to heart-bursting happiness. Imagine reuniting a pet thought lost during a hurricane with its loving family.
The society offers opportunities ranging from volunteer shelter work to being a veterinarian or vet assistant. Its activities, though, go far beyond most people's perception of the Humane Society as an organization that simply runs adoption shelters.
A role on the Humane Society Animal Rescue Team can mean working with police and other law enforcement agencies to combat and investigate animal cruelty, which could involve animal fighting operations, puppy mills or hoarders. When police find illegal activity, the Humane Society is often given the responsibility of rescuing and caring for the animals, according to the group's website. The team also responds to natural disasters, rescuing animals that might be displaced by hurricanes, tornadoes and floods. After Hurricane Sandy slammed the Northeast in October 2012, society teams rescued 350 animals from ravaged areas and cared for more than 700 in emergency shelters. More than 400 pets were reunited with owners.
The BLS projects job openings for animal care workers will grow by 23% from 2010 through 2020; increases in the pet population and a growing need for caretakers in rescue leagues and shelters will help fuel demand.
Nurse
For many patients, nurses are the heart and soul of their treatment and healing. Nurses provide hands-on medical care, and offer emotional support, education and advice to patients and their families.
As Seattle Children's Hospital notes on its website, "Nurses are the front line of patient care: the eyes and ears of the medical team. They are teachers, care coordinators and advocates whose clinical judgment helps steer the course of our patients' medical care."
As the baby boom generation ages, registered nurse is expected to remain one of the most in-demand professions, with the Bureau of Labor Statistics forecasting 26% job growth through 2020. Nationally, the average pay for an RN was more than $69,000 in May 2011.
Social Worker
Social workers can improve the lives of people across an array of sectors of society, from abused and neglected children to senior citizens and from the terminally ill to military veterans. They may provide assistance with issues of daily living, such as employment, finances and housing. They may also offer clinical services to clients with emotional or behavioral challenges.
Among other duties, social workers help people in every stage of life from adoption to hospice care to find the resources they need, according to the National Association of Social Workers website. Just as it will boost demand for registered nurses, the aging of the baby boom generation will also increase the need for social workers, according to the BLS. The federal agency projects 25% job growth nationally through 2020, almost twice the rate for all occupations.
Employment is expected to grow even faster (34%) for social workers in healthcare settings and for those providing services related to mental health and substance abuse (31%).
The median annual wage for social workers in 2010 was almost $42,500, the BLS reported. Choosing a profession that can help put food on your family's table is a major factor in any career choice, of course.For many people, however, it's far from the only factor. Knowing that what you're doing each day makes a difference in the lives of others can bring a much greater satisfaction and sense of fulfillment.