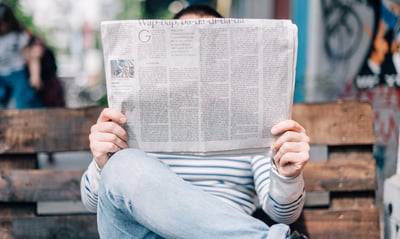 January 2019 is turning into an active time for poverty reduction in Canada at the Federal level. The Minister has been making announcements about the impact of new and ongoing government programs and deadlines for applications and submissions related to the national poverty reduction strategy are coming up.
The Honourable Jean-Yves Duclos, Minister of Families, Children and Social Development, made two announcements at the beginning of January related to programs meant to support Canadians living on modest incomes. First, Minister Duclos announced that investments in early learning and bilateral agreements with provincial and territorial governments would mean 40,000 more affordable child care spaces by 2020. The Minister also announced that a third of these spaces had been created in 2017/2018. Increasing child care spaces and support for early learning is an important game changer for poverty reduction.
In addition to announcing progress on child care spaces, the Minister also provided updates around three benefits to supporting Canadians on modest incomes. While each of the programs has previously been announced the recent announcement highlights the full impact of the program when the final benefit launches in 2020. The three benefits discussed in the announcement are Canada Child Benefit (launched 2016 and indexed to inflation 2018), the Canada Workers Benefit (starting 2019), and the Canada Housing Benefit (launching 2020). In 2020, through these combined benefits a family with a low-income and two children could receive $17,000.
The announcements by the Minister earlier this month are also a reminder of the upcoming deadlines related to the national poverty reduction strategy. The first deadline coming up this month is for application for the National Advisory Council on Poverty (January 29). The advisory council is an important aspect of the strategy and will provide insight into reporting, activities, and public engagement. This committee will reflect the diversity of Canada and maintain space for individuals with lived experience of poverty.
Finally, consultations on Canada's official poverty measure are still being conducted by Statistics Canada until the end of the month. Individuals have until January 31st to submit their survey related to the market basket measure. By participating in this consultation, you can help ensure that the measure of poverty and low income in Canada is accurate for addressing poverty.
Take your Further Learning: