2019 Be A Light Scholarship Application
The Learning Centre hosts a number of learning events annually. These learning events are designed to provide participants with theoretical knowledge and practical tools that community change leaders can utilize in their work. The Scholarship initiative is designed to support individuals and/or groups to participate in Learning Events. The Tamarack Scholarship can only be applied to the registration portion of the Learning Event. Any additional costs incurred to attend the Learning Event, including travel, hotel, and incidental costs must be covered by the individual and/or their sponsoring organization. Please note the maximum scholarship amount awarded to successful applicants is 50% off the event registration fee. We do not offer full scholarships for any of our multi-day events.
Learning Centre Event Scholarship Recipient Responsibilities
Successful scholarship recipients may be required to participate in the Learning Event in the following ways:
Write a blog post about your experience to share with our learning network
Assist at the event with set up, registration, local community tours and wrap up
Be active on social media using the event hashtag
We will work with successful applicants' strengths and abilities to determine ways in which they will participate.
To apply, please fill out the application form.
Thank you!
Thank you to the Young Fund through the Hamilton Community Foundation for helping make this initiative possible.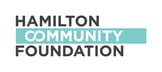 For more information on the Be A Light Scholarship and how to contribute visit the Be A Light page here.