Our May Webinar welcomed speakers from the United Way of Central Iowa: OpportUNITY Director Seth Johnson and Dr. Helene Fein, Director of Community Impact Services, along with Stephen Lynn, Coordinator of Social Planning from City of Windsor's Pathway to Potential. Weaving a story on how they got here and what it means, the speakers shared their data on achievements and discussed how small actions lead collectively to big impacts.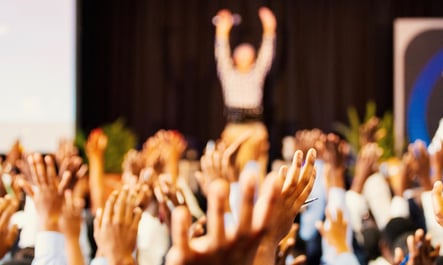 In just two years, nearly 25,000 central Iowans have become financially self-sufficient in a growing community. The increase has been credited with two main reasons: commitment of the community to remove barriers to financial self-sufficiency, and OpportUNITY and other collaborative work happening to address critical community issues.
Self-sufficiency is defined as 250% above the federal poverty level - having reached economic success and no longer in need of public assistance or family support. Most recent stats show this number to be at 67% of the region's population. While an increase of 2% truly is an achievement, it is recognized that 33% of the population remains financially unstable. The data show some key differences: poverty rates have dropped among African Americans and families; improvements have been seen in children and those of working age but not in seniors; and though gains have been made across genders, females continue to have higher poverty rates.
OpportUNITY and community partners continue to focus their efforts and advocate for policies where all Central Iowans can progress and thrive. Focusing on barrier elimination means a number of achievable actions can be taken that collectively lead to poverty reduction. The work of focused action teams has translated to increases in areas such as educational attainment, food security and employment. Combined effort has meant literacy and skill building, improving access to fresh fruits and vegetables, improved incomes and tax assistance programs, and innovative services such as the launch of a free 24/7 housing interpretation hotline through one work group to help landlords and non-English speaking tenants solve housing issues. These are just a few examples of the intentional responses that have made a difference.
With a goal to reduce poverty for 75% of the population by 2020, OpportUNITY in Central Iowa is already well into its collective impact journey.
Take Your Learning Further: