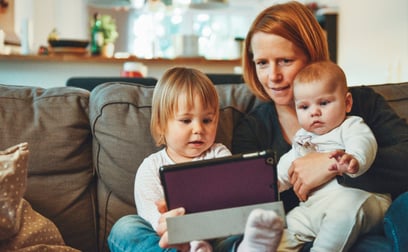 Lisa from Woodstock, ON writes:
Oxford County Library made the decision to close our 14 branches on Friday, March 13, and hope that we will be able to reopen on Monday, April 6.
With all daycares and schools closed for the next 3 weeks, our Community Librarian in Ingersoll, Luke McKee, decided to start Virtual Storytimes, so that young children and their parents or caregivers could feel like they were still at their local library, listening to stories from their favourite library staff. Luke and Ingersoll staff will continue this, with at least two scheduled storytimes on Facebook Live each week. One of our Library Board members, who is also the Mayor of one of our local municipalities, asked to be part of this, and will be joining Luke and Ingersoll staff in the video.
No, it's not the same as really being in the library, enjoying being amongst storytime buddies and friendly library staff, but the reaction from our public to the video has been amazing. I think the video has helped people feel connected, and the children know that their library friends are still there.
Take Your Learning Further