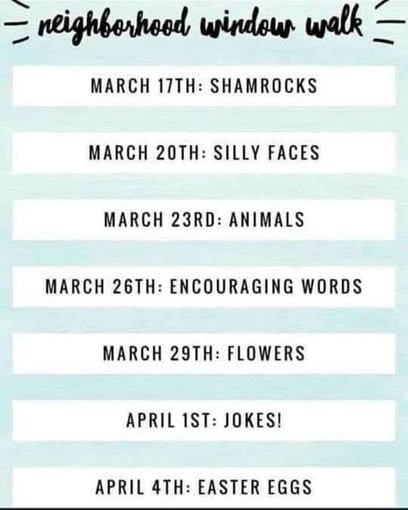 The Uptown West Neighbourhood Association in Waterloo, ON sent this message to their neighbours:
Here's a fun activity to keep us entertained while we are socially distancing ourselves, participate in a Neighbourhood Window Walk.
On the morning of the days below put the suggested image in one of your front windows. Then go out for a walk and see if you can find them in your neighbourhood or just sit back and enjoy seeing people pass by looking for the images.
Neighbourhoods across the nation from Gatineau, Quebec to Calgary, Alberta are all encouraging their neighbours to stay connected through a neighbourhood window walk.
Take Your Learning Further