Imagine this: it is finally the start of a new school year, and you are super excited to be on the same soccer team as your friend. Despite your efforts to keep you and your friend together, the coach has decided to separate you two into different drills. When was the last time you felt in control of your sport? When was the last time your coach asked for your opinion during a practice or game?
Supporting Autonomy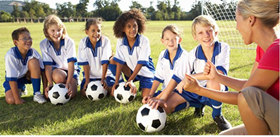 Autonomy is a self-directed behaviour where an individual feels a sense of control over their own actions. Providing an autonomy-supportive environment can help increase an athlete's motivation, physical activity intentions, belongingness, and self-confidence.
Below are three tips on how coaches and program leaders can support autonomy within a youth sports program.
Tip #1: Build Positive Coach-Youth Relationships. Building a strong relationship that fosters mutual respect is a great starting point to support autonomy. Coaches must be intentional when giving youth opportunities to voice their opinions. This can be done through small group discussions and debriefs. For instance, during a debrief, coaches could ask youth questions, including How did you feel during that activity? What did we do that drill?, or What do you learn today?
Tip #2: Provide Choices. Much research has emphasized the importance of offering choices for youth. For example, a study conducted by Ward and Parker (2012) in a youth basketball program indicated that they provided choices by asking youth to create rules, policies and norms that governed their team as well as asking what skills they wanted to work on.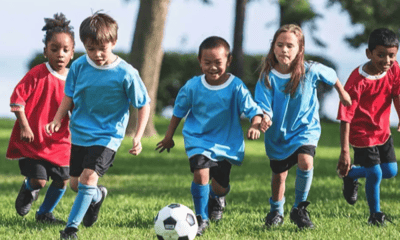 Tip #3: Involve Youth in Decision Making. Coaches are often focused on their own behaviours and program goals, they sometimes forget to ensure youth's needs are met. We can mitigate this issue by using a youth-focused lens. A youth-focused lens will provide a rationale for tasks, limits, rules while acknowledging participants' feelings and perspectives. It is important that coaches take the extra step by explaining the 'why' (and seeking out the why through youth input), which can further solidify youth's understanding and help foster buy-in. For example, during practice, coaches can explain why a specific drill was chosen or ask youth for their insight as to why they are doing the drill.
Final Thoughts
This blog aimed to provide some tips that a coach or program instructor could use to foster an autonomy-supportive environment for youth. While the focus was on sport, it is important to keep in mind that the examples outlined can also be applied to other youth recreation settings. As a coach or program leader, consider how you can restructure your youth program. Take some time to reflect on our role in supporting youth autonomy. The ball is now in YOUR court, how will you provide an autonomy-supportive environment?
This blog is part of a series in collaboration with Brock University. Written by a student in the 'Child & Youth Work in Community Recreation' course led by Dr. Corliss Bean, this blog details a student's reflection and application of a course topic to a youth sport context that provides staff with applied examples of how to support youth autonomy in practice.
Take Your Learning further: