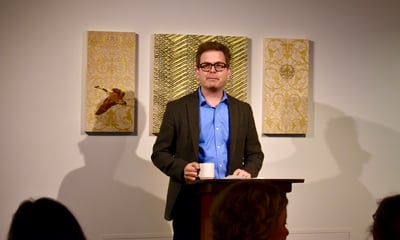 At the end of November, the Tamarack Institute was joined by local partners in Kitchener-Waterloo to announce our new 4-year, $2 million partnership with Employment and Social Development Canada (ESDC). The event was hosted with the full Tamarack family with kind words from Marcus Shantz, the president of Conrad Grebel University College, and Karen Redman, the incoming chair of the Region of Waterloo. It was a great opportunity to reflect on our work and to hear from our Co-CEOs, Paul Born and Liz Weaver, about what this new partnership will mean for how Tamarack supports community leaders.
Over the next 4-years, ESDC will be supporting our project "Capacity Building for Cities Achieving a Collective Impact." This $2 million partnership will significantly increase our capacity to offer learning support to cities, measure the impact of our network's poverty reduction achievements, and advance the work of Canadian cities reducing poverty and deepening community.
Over the next four years, our work will reach a whole new level of impact and we will increase our support to city leaders. From this funding, we will increase learning supports with new publications, tools and communities of practices; work with key leaders in evaluation to better understand the impact of Tamarack as well as teach our members in Vibrant Communities how to track and discuss their impact; and we will work with our members to support the implementation of Canada's first poverty reduction strategy.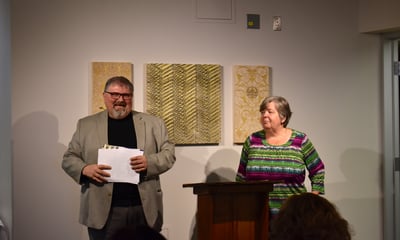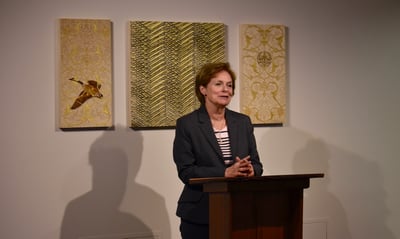 Tamarack will develop regular publications on our five interconnected practices areas for community change, annual report on the state of Cities Reducing Poverty and Deepening Community, tools and guides to support learning, and case studies of our members. Many of these publications will be made available in both English and French to increase their use throughout Canada.
One major publication that will be created in the first year of the program is a guide for aligning Cities Reducing Poverty with Canada's national poverty reduction strategy, "Opportunity for All." For this guide we are looking forward to consulting with our members and leaders in poverty reduction to emphasize ways that cities can leverage federal programs and in turn magnify poverty reduction in Canada. This guide is just one way that Tamarack will continue to support cities to scale up their efforts to collectively reduce poverty in Canada. We will also be creating resources to teach members in Cities Deepening Community and Cities Reducing Poverty to complete their own impact reports to demonstrate their role in reducing poverty and improving the lives of citizens. This work will mean civic leaders are more able to tackle complex challenges through Collective Impact approaches, less Canadians will be living in poverty and cities will provide deeper connections to community by empowering citizens to be leaders.

We are thrilled about this new partnership, and we look forward to enhancing the supports we provide to our learners.