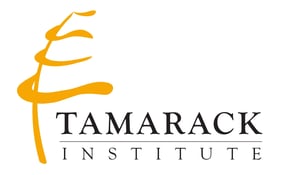 Big things are happening here at Tamarack Institute―and we have a big announcement to share―but first we want to give you some context.
Tamarack was founded in 2002 and has grown significantly over the past 15 years. Today:
We convene 57 member cities reducing poverty who represent the local interests of more than 175 municipalities from across North America.

We deliver more than 15,000 days of learning to participants annually. We do this by hosting seven national events and a dozen regional events for up to 2,000 learners. In addition, we provide consulting services and work with over 100 cities and organizations that want to strengthen their capacity in our five thought leadership areas of Collective Impact, Community Engagement, Collaborative Leadership, Community Innovation and Evaluating Community Impact. More than 250,000 people access our learning resources online.

We convene 35 cities learning together to strengthen their neighbourhoods and will support 25 cities to develop community plans to deepen the sense of community of their citizens over the next five years.

Though the majority of our 24,000 registered learners are Canadian we have growing numbers of learners in the United States and from outside North America (most in Australia and New Zealand)
(See our most recent annual report here for a full overview of our work in 2016.)
After 15 years we've reached a pivot point. Our mandate holds true and we want to continue to serve communities and cities with the latest in community change thinking in order to build Vibrant Communities. To achieve this, we want to be more focused in how we foster this change and have restructured the organization into two connected yet independent centres lead by Co-CEOs:
Paul Born will direct a re-envisioned Vibrant Communities (VC), which will provide support and leadership to the Cities Reducing Poverty and Cities Deepening Community learning communities.


Liz Weaver will direct the Tamarack Learning Centre, which advances our five thought leadership areas (Collective impact, Community Engagement, Collaborative Leadership, Community Innovation and Evaluating Community Impact) to build the capacity of changemakers in these core competencies.
Over the last two months, our team has been working to reorganize Tamarack by shifting roles and designing new processes to increase our overall effectiveness.
Here are four big changes that will take effect for Tamarack members in 2018:
Cities Reducing Poverty and Cities Deepening Community will operate under the banner of Vibrant Communities. There is an important synergy between these two learning communities: both work in cities, both use similar approaches to learning, the technical skills needed in both learning communities is similar and we want to maximise the potential of our members to change their cities by learning from each other.


Our Learning Center advances the 5 core ideas that we believe are fundamental for community change. We want to deeply focus on each of these ideas to expand and bridge the theory and practice through research, knowledge sharing, training and coaching. The Tamarack network is comprised of leading community change practitioners and by growing the capacity of each of these changemakers we can exponentially influence positive change in their communities.


A major feature of our restructuring is that it will allow Tamarack team members to spend more of their time working directly with communities. This is important as we have found that when our directors and community animators are more directly engaged with our members, greater synergy, outcomes and focus is achieved. This enables us all to harness our best creative energy.



The restructuring will enable us to leverage the natural alignment in offerings at Tamarack to better serve our members in new and innovative ways. Tamarack is founded on the philosophy that communities are living labs of experimentation and new ideas. We hope to be able to harness and unleash these new ideas through our evolving structure.
We are thrilled to be bringing a new leadership structure to the Tamarack network and hope you are excited by the changes we will be implementing for 2018 as we are.
Over the next few months your input will be sought in a variety of ways, as we work together to understand and make the work of community change easier and more effective. Please reach out to us should you have any questions or feedback that you would like our team to consider as we implement these changes.
Together, we are better. Thank you for your continued support and membership.