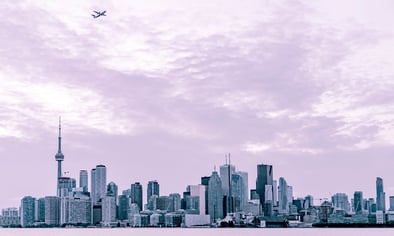 In June 2019, Toronto and Calgary both unveiled their first ever Resilience Strategies. Montreal's was released last year, with other cities, such as Hamilton following suit. Vancouver is another Cities Reducing Poverty member, part of a global network of resilient cities. Resilience strategies are becoming ever-more necessary in modern day as a result of urbanization, globalization and climate change. As a recent UN Report condemns failure to address the impact of climate change on poverty, it is clear action is needed on all levels.
Resilience strategies are about cities supporting all residents to survive, adapt and thrive in the face of challenges. Cities are expanding and dealing with hotter, colder, wetter and wilder climates while at the same time, inequality is growing. A plan that seeks to tackle this connection makes sense for municipalities – it's good policy and allows cities to go from being reactive to proactive.
These strategies describe challenges as shocks and stresses: acute, climate-related shocks and chronic stresses that can weaken the fabric of the city. Stresses affect people's day-to-day lives and their ability to bounce back in response to a shock, such as social and economic inequality, unemployment, lack of housing and poor transportation. Those who are least likely to bounce back are often those from the more vulnerable sectors of society. Advancing equity is a core component of building resilience, and reconciliation is a theme underscoring Canadian strategies. Resilience is about individuals, communities, businesses, institutions and systems.
Following a process developed by the Rockefeller Foundation, cities develop resilient strategies through extensive stakeholder involvement. The City Resilience Framework helps to serve as a lens for cities to understand their complexities and identify resilience drivers. Essential systems of a city are described by four broad dimensions, for which cities can own and adapt to their context, linking to priorities and actions:
Health and Wellbeing;
Economy and Society;
Infrastructure and Environment; and,
Leadership and Strategy.
Toronto's strategy, for example, has highlighted a priority goal to address poverty and equity, and communities taking action to improve their neighbourhoods. Focus on infrastructure includes investment increasing reliable, safer and affordable mobility options such as public transportation. And a leadership goal of prioritizing engagement with marginalized and Indigenous communities in decision-making. By drawing on a strengths-based approach, the strategy aims to have Toronto be inclusive, liveable and prosperous for all. Inclusivity, that includes diversity representation, open spaces for conversations and multi-sectoral participation, is one of Calgary's major pillars.
Expect this trend to grow in an environment where increasing uncertainties will continue - a smart move for cities and communities. These strategies are reflecting a global movement towards resilience, of which many of our Canadian cities have joined. It is both the present and the future.
Learn More