COVID-19 has exposed many of the structural inequities in our country and has highlighted many of the gaps and inadequacies of our social safety net. At the same time, the pandemic has demonstrated how our government can take bold and swift action to support the most vulnerable through meaningful investments, policies and social supports.
As we begin to shift from acute response towards long-term recovery, we find ourselves at a crossroads. Will we go back to business-as-usual or will we use this moment to develop bold and visionary solutions that lead us towards a more equitable, resilient future? The policy and budgetary decisions that will be made by governments in the coming months will shape the trajectory of how we emerge from this crisis.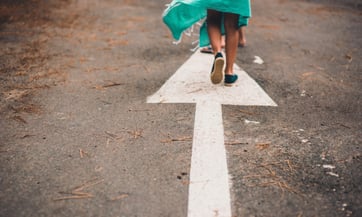 Civil society groups are mobilizing to ensure that recovery efforts don't revert us back to the old normal, but rather accelerate us towards a more just and inclusive future. A coalition of over 200 organizations across Canada has developed a Just Recovery for All framework, which includes 6 guiding principles:
Put people's health and well-being first, no exceptions.

Strengthen the social safety net and provide relief directly to people.

Prioritize the needs of workers and communities.

Build resilience to prevent future crises.

Build solidarity and equity across communities, generations, and borders.

Uphold Indigenous rights and work in partnership with Indigenous Peoples.
YWCA Canada has called for a gender-responsive approach to recovery and is pointing to much needed investments in affordable housing, decent working conditions and strong labour protections, income security, and freedom from interpersonal and systemic violence and oppression including stopping gender-based violence.
The Canadian Alliance to End Homelessness (CAEH) has launched a national Recovery for All Campaign which is calling for bold investments in housing, homelessness and income support to end homelessness in Canada, once and for all. The campaign includes a six-point plan that will help Canada not only recover from COVID-19's impact but also ensure that no one is left behind in the process.
Food Secure Canada (FSC) has released Growing Resilience and Equity: A Food Policy Action Plan in the Context of COVID-19, a policy action plan for addressing the root causes of food insecurity. The plan highlights the need to establish a universal livable income floor beneath which no one can fall, while ensuring that everyone in Canada has access to sufficient, safe and nutritious food.
The Canadian Community Economic Development Network (CCEDNet) along with a coalition of partners have published three joint recommendations for recovery: promoting local and social procurement, enabling employee and community-based ownership succession and buyouts, and implementing the social innovation and social finance strategy. They are also calling for the federal government to accelerate nation-to-nation dialogue with First Nations, Métis and Inuit governments to identify investment priorities for Indigenous communities as part of a strong recovery.
Campaign 2000 has released an open letter endorsed by many civil society partners calling for continued investment in poverty elimination efforts as part of our social, economic and health recovery. They are highlighting how the recovery period cannot be a time for austerity to balance pandemic-related expenditures but rather be a time for assertive policies and investments to reduce child and family poverty.
What proposals are you hearing about when it comes to Canada's post-COVID recovery efforts? How can we ensure we use this moment to make meaningful progress in ending poverty rather than simply reverting back to the old normal? Feel free to share your thoughts and ideas in the comments section below.