Do you ever wonder what attendees from your latest community event enjoyed most? Or what they would like to see done differently next year? Are you trying to find out what your community's greatest needs are, or whether your programs are meeting those needs? Want to know how you can better engage, acknowledge and celebrate your volunteers? Or maybe you're interested in finding out how you can increase your funders support and dedication to your cause?
Connecting with and understanding your stakeholders, at all levels, is key to creating awareness about your organization or cause,
gaining support and deepening relationships. So how can you leverage 21st century engagement techniques to find out everything you need to reach your goals and accomplish your mission? One answer: SURVEYS
According to Techsoup surveys can be a huge help in understanding your constituents and gauging success. In their article, A Few Good Online Survey Tools for Your Nonprofit, they walk you through a number of basic, low-cost, online survey tools that can help you gather the feedback that you may be looking for. These include: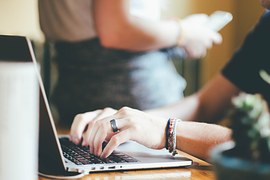 The article also covers various features that can increase the functionality of your surveys, such as:
Flexible survey look and feel
Skip Logic
Piping
Randomization
Website Integration
Data Analysis
To read more take a look at the full article.
Not quite convinced that your organization could benefit from online surveys?
Take a look at SurveyMonkey's Nonprofit Surveys: Work Smarter & Drive Breakthrough Results to find out how nonprofits are using online surveys and what areas of their work benefit.