Ten years ago, I was hosting a social development planning session in Revelstoke BC and a frontline service provider stood to speak. They were there to share an update on their work. Instead, they began to speak about poverty and how it underscored all other challenges their clients were experiencing.
It was an impactful moment and that day, I began a journey to understand poverty in my community and create a local strategy focusing on one of the most complex issues in Canada today.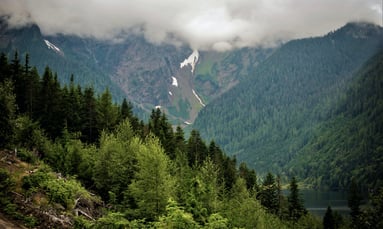 At the time, I was the Social Development Coordinator for the City of Revelstoke, a position I held for over 12 years. My role was to look at community-wide social issues, conduct higher level planning, facilitate capacity-building, program and project development and lead strategic implementation. Addressing poverty intersected with many aspects of the work and this path led directly to the Tamarack Institute - to learning, engagement, best practices and resources that helped shape our approach and became foundational to my community development practice. In particular, I learned that the most effective approach was inter-sectoral, collaborative, and comprehensive in nature, and that those most impacted were best placed to provide insight and solutions. I began to participate in a variety of Tamarack initiatives, like the BC Communities Reducing Poverty Community of Practice.
What a difference ten years makes! Now more than ever, we are in a time of increased awareness and tremendous momentum to address poverty. In BC, the provincial poverty reduction strategy Together BC (2019) followed closely on the heels of the federal strategy, Opportunity for All. In early 2020 for the first time ever, a poverty reduction program was launched through the Union of BC Municipalities, distributing over $5 million to local governments across the province, funding both the creation of community-based poverty reduction strategies as well as program and project implementation. This attention and effort of higher levels of government has both legitimized and empowered hard work at the community level, while highlighting the role of municipalities.
Further, the pandemic has underscored and brought further attention to both vulnerabilities and inequities. The concept of internet and cellular access as a basic need brings much-needed attention to the lack of service in our remote communities and challenges they face as the 'new reality' plays out in an online world. The precarious nature of employment, specific to certain sectors and genders, has highlighted the need for income security. The ability of government, organizations, and businesses to pivot fast and well is encouraging. The strength of communities, neighbourhoods and volunteers to come together and support each other is inspiring. So, the pandemic has also underscored our ability to respond collectively and powerfully when needed.
Ending poverty is tough work; effecting social change takes time. It's complex, and we are in this for the long term. But when you are part of a national community, the task is not so daunting as it could be. Now, as Vibrant Communities' new BC Manager of Growth and Impact – Cities Reducing Poverty, I look forward to supporting and working together with cities across BC in a collective movement to end poverty in Canada.
To contact me directly, email jill@tamarackcommunity.ca.