What do Montreal, Winnipeg, Victoria, the Northern territories, and Shimokawa, Japan, have in common? They are all home to inspiring work on the Sustainable Development Goals (SDGs).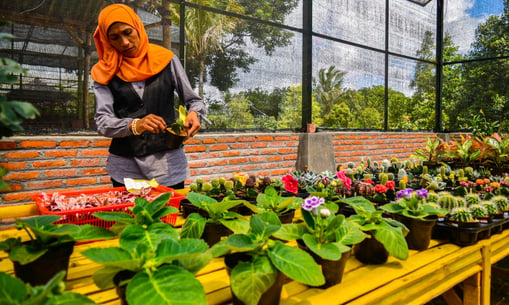 The SDGs offer a hopeful vision for our collective future. They outline aspirational goals for humanity to achieve by 2030 on issues such as poverty, inequalities, health and wellbeing, climate and energy, decent work, and more. While Canada has shown leadership on the SDGs at the federal level, the role of cities and communities is vital. Fortunately, communities across the country and around the world are stepping up to the challenge and advancing the SDGs locally. Communities that are doing so have found it has many benefits, including providing a common vision and shared language that can galvanize action on issues that matter locally.
To support individuals and organizations on their journeys to advance the Global Goals and to usher in a more sustainable, resilient and inclusive future, Tamarack has produced a new resource: 10 – A Guide to Advancing the SDGs in Your Community. The Guide was developed with input from a host of SDGs leaders from across Canada who formed the SDGs 10 Guide Advisory Group.
The Guide includes:
Forewords by Tony Pipa of Brookings Institution and Mayor Berry Vrbanovic, City of Kitchener

10 Questions to Assess Your Readiness to Advance the SDGs Locally

10 Really Good Ideas

10 Inspiring Stories

10 Useful Resources

10 Ways to Get Started
With less than a decade left to achieve Agenda 2030, time is running out. Thankfully, we are witnessing tremendous leadership and momentum around the SDGs from coast to coast, and it is getting stronger by the day. If you are someone working to promote sustainable development in your community and interested in how the SDGs can support your work, this Guide is for you. This includes those situated in community organizations, citizen-led groups, local or regional governments, businesses, academic institutions, and beyond.
Read: 10 – A Guide to Advancing the SDGs in Your Community
Take Your Learning Further: