Fourth Annual Youth Summit in Kingston
For the fourth year in a row, the Kingston & Area Youth Council organized a Youth Summit to increase awareness and provide tools for local youth. The annual youth summit is the direct result of feedback from youth who felt a summit was necessary to raise awareness about what leads to youth homelessness.
This is part of a youth homelessness initiative that is coordinated and led by the United Way of KFL&A. The summit was supported by local school boards, youth-serving agencies, RBC Foundation and the City of Kingston.
Coordinated through the United Way, the summit helps to raise awareness about issues that could lead to youth homelessness, providing them with peer-led workshops to address or counter some of these issues. Topics included Empathy & Conflict Resolution, Substance Use, Civic Engagement, Interview & Communication Skills, Financial Literacy, Mental Health. More than 80 youth from local high schools, agencies and the community attended, bringing their great energy and insight to the event.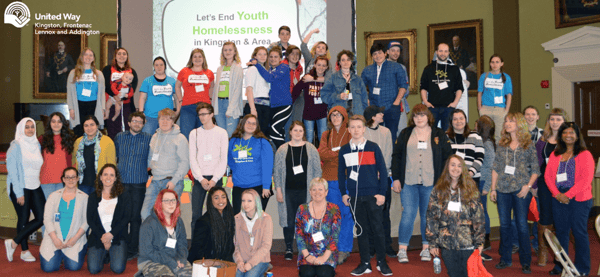 Youth Council
The Youth Council is made up of local youth who provide input into local initiatives, including youth homelessness and youth employment. Members facilitated practical, interactive and fun breakout sessions with local youth serving agencies on topics they have chosen and feel are important to all youth. This year's topics included:
Empathy & Conflict Resolution: Youth Diversion
Substance Use: Kairos
Civic Engagement: Mayor's Youth Council & members of Y2K
Interview & Communication Skills: KEYS
Financial Literacy: Resolve Counselling Centre
Mental Health: New Mentality Youth Group, Maltby Centre
It was a day for youth to hear powerful stories of survival from their peers and also provide their unique perspectives on how to address the challenges they face.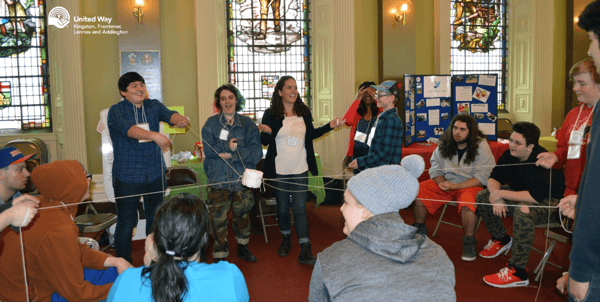 This year's event took place in Memorial Hall and was sponsored by RBC Foundation.
For more information about the United Way KFL&A and opportunities with the Youth Council visit: https://www.unitedwaykfla.ca/youth/