I am thrilled to join Tamarack Institute as a Consulting-Director of Evaluating impact, one of the five interconnected practices developed by Tamarack to support practitioners and Vibrant communities.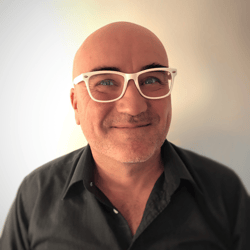 I am joining a committed, passionate, and dynamic team serving a network of nearly 37 000 learners worldwide. I was part of this network from the beginning while working in Quebec to strengthen the collective capacity of local actors, particularly in evaluation, and Tamarack was a great source of inspiration and an important reference point.
How do I envision my role in the field of impact evaluation from now on?
advancing knowledge, with a blend of experience, passion, and curiosity,

helping to connect and collide theory and practice,

stimulating enthusiasm (and decreasing anxiety!) for evaluation,

coaching practitioners with an empowerment approach.
The social consequences of the pandemic, collective efforts for greater justice and equity, and the climate transition are drivers that will condition how communities generate and talk about impacts in the coming years.
In that context, how can impact measurement and strategic learning become powerful transformative tools for communities and citizens? This is a question I will carry with me over the next few years. And I am confident that we will find the answers together!
Take your learning further: