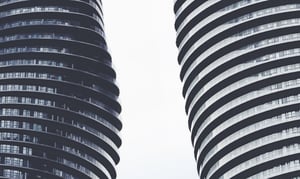 Getting all parties to commit to a strategy targeted at reducing poverty is a challenging task. Many poverty reduction strategies are limited to a period of a few years. So, what happens when that time is up but poverty persists? How can your collaborative use their learnings from the first cycle to better inform the next iteration?
The Peel Region Poverty Reduction Committee identified their first priorities for poverty reduction in 2012, which has informed and impacted municipal policy since. They initiated Peel's Affordable Transit Program, the Living Wage Initiative, the local Food Map and Food Charter, among other successes. They created awareness around the existence of poverty in Peel Region, and how it affects rural and urban community members. It also allowed key stakeholders and community members to work together to achieve results.
The next phase of the process was a three-year period of renewal whereby the Committee expanded on some priorities and retracted on others. They narrowed the scope from raising overall awareness of poverty in Peel and how it affects people, to three specific priorities: Income Security, Economic Opportunity, and Well-being and Social Inclusion. The strategy also targets specific populations who are impacted by poverty due to discrimination and other systemic barriers.
This Case Study details how the Peel Region Poverty Reduction Committee built from their first strategy spanning 2012-2015, to renewing a long-term 10-year plan for 2018-2028. The Committee shares the difficulties they encountered during the initial cycle and the renewal process, some surprisingly easy processes, as well as some advice for other collaboratives who are attempting the renewal process.
Learn More: