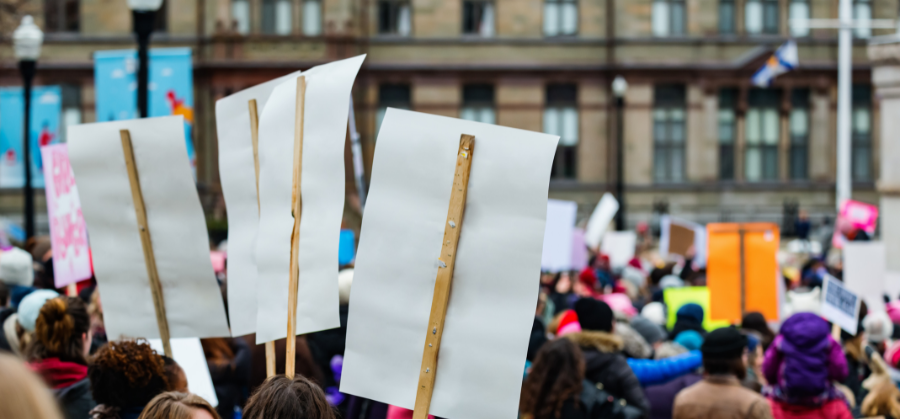 Tamarack has partnered with Climate Caucus, Climate Reality Project Canada, Clean Air Partnership and David Suzuki Foundation to host an 8-part webinar and publication series "Increasing Affordability Through Municipal Climate Action" running from September 2023 to May 2024. Learn more and register here.

This resource is also available in French. Click here to access the French version.
Rising Costs and Changing Climate Deeply Intertwined
The affordability crisis has had a real impact on Canadians' financial security and wellbeing. According to a June 2023 Ipsos study, eight in ten Canadians are concerned about rising everyday costs which are having wide-ranging effects, from the ability to pay for essentials like food and gas to saving for retirement. Youth and low-income Canadians are feeling inflation and higher borrowing costs most acutely.
As climate change continues to worsen, so too will affordability challenges. For example, changing weather patterns are already impacting crop yields and leading to food shortages, which is driving up inflation.
If we fail to take action to mitigate further climate change, we will face tremendous costs down the line that will be potentially catastrophic for Canada's economy and society. The Canadian Climate Institute has documented these risks in their 5-part series The Costs of Climate Change.
The federal government has recognized these challenges and introduced the Climate Action Incentive Program as a means to make life more affordable while fighting climate change.

Opportunities Abound to Simultaneously Tackle the Affordability and Climate Crises
Contrary to what some politicians claim, we don't have to choose between achieving greater affordability and taking climate action. There are many examples of how these goals can be pursued in tandem, from building affordable and sustainable housing, tackling energy poverty, reducing the cost of public and active transportation, increasing access to locally grown food, and reducing waste. Existing initiatives include:
Energy

–

Empower Me

delivers free programming and education to newcomers to Canada to support them to save energy, save money, protect the environment, and increase the comfort and safety of their homes.
Transportation

–

The

free transit movement is gaining speed

across Canada with many cities and communities (like Canmore, Victoria, Regina, Calgary and Montreal) introducing free public transit for certain populations or on certain lines.

Circular economy and waste

–

Members of the

Circular Cities and Regions Initiative

are developing local initiatives that support more responsible production and consumption, resulting in reduced costs for people and environmental protection.

Housing

– 

Communities across the country are

addressing housing affordability

challenges in ways that support sustainability and a healthy planet.
The McConnell Foundation is supporting a Climate and Affordability Task Force to demonstrate that tackling climate can also make life more affordable for Canadians and develop policy recommendations in support of these goals.
Meanwhile, Tamarack has partnered with several other organizations to dive deeper into these opportunities in an 8-part webinar series, with sessions on buildings, energy, food security, nature-based solutions, zero waste and circular economy, transportation, and governance.