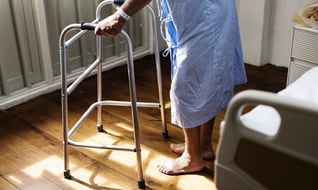 "Never doubt that a small group of thoughtful committed citizens can change the world; indeed, it's the only thing that ever has." - Margaret Mead
The Canadian Patient Safety Dictionary (2003) defines patient safety as "the reduction and mitigation of unsafe acts within the healthcare system, as well as through the use of best practices shown to lead to optimal patient outcomes." The consequences can be dire. According to a recent report, over the next 30 years in Canada 12.1 million Canadians will be harmed by the healthcare system, 1.2 million Canadians will lose their lives to a patient safety incident within acute and home care settings, and that patient safety incidents will cost the healthcare system $82 billion.
The status quo is not acceptable. At the Canadian Patient Safety Institute (CPSI), we believe patients and families deserve better. As such, we aimed to build national action on patient safety. Through convening a National Patient Safety Consortium in 2014, which included 50 representatives from government (federal, provincial and territorial), provincial quality councils, pan-Canadian organizations, health care delivery systems, professional groups and patient and family members, a shared purpose was developed. Our common agenda is to drive a shared action plan for safer healthcare for Canadians.
CPSI, as the backbone organization and using collective impact principles, subsequently convened a series of summits and roundtables from 2014-2015 in specific areas of focus: surgical care safety, medication safety, infection prevention and control, home care safety, and patient safety education. Each area of focus developed a respective action plan, and all combined form the Integrated Patient Safety Action Plan. The Integrated Patient Safety Action Plan is our mutually reinforcing activities and built on a shared leadership model with unprecedented collaboration.
To date, there have been 11 face to face meetings, over 100 organizations involved, over 270 healthcare leaders, and 27 patient and family members. CPSI tracks progress of actions through a progress reporting system and as of December 2017, we have 81% of actions completed or in progress. CPSI is proud of the national collaboration and focus on patient safety.
An independent evaluation including a document review, online survey, focus groups, and interviews has found: "The Consortium is an exemplar of a strong collective impact model: there is a shared vision and agenda, concrete plan and activities, an effective coordination body, and ongoing monitoring and reporting." The final results of the evaluation will be available in Spring 2018.
Learn more: