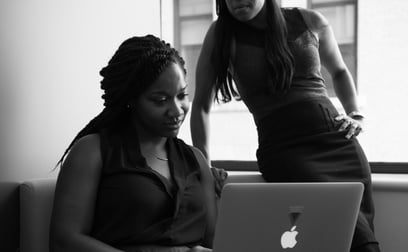 Deb from Cochrane, AB shares some of the ways her community is staying connected:
To keep us all connected in this time of isolation and social distancing, Cochrane has created a sense of belonging with the help of technology. A group of women have started a "Pen Pal" project where you are paired to a new person through email to proceed to "write letters" and get to know them or share stories - A fun and easy way to connect and meet new people.
Cochrane's Mayor, Jeff Genung, has been walking around Town filming and then posting videos of positive messages and actions from locals and groups in the community. Some of those include:
Cochrane Online Community Pantry – a Facebook page where people post what they need or what they have to offer including food, baby items, cleaning supplies or help with errands.
Gourmet to Go Catering - is making 100 meals to feed seniors or people in isolation and asked the community to help prepare food and provide delivery.
The Farmhouse Sessions – a Facebook page dedicate to posting musical performances, big or small, so others can tune in and be entertained. A perfect audience for kids who love to make Tik Tok videos; you can even play the spoons.
A lot of connection is happening virtually or online, but some neighbours are coming together organically. My favourite story is about a 4-year-old boy who's birthday party was meant to be at the local Rec Centre and had to be cancelled as the facility is closed. He woke up that morning and looked out his window to find every house on his street had decorated their front yards and windows with Happy Birthday signs, decorations and balloons. His friends then suddenly called into a group call and sang "Happy Birthday" as he enjoyed cupcakes for breakfast.
Take Your Learning Further