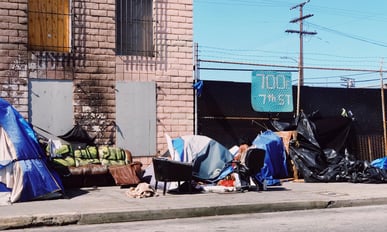 I was recently invited to give a presentation at a two-day event discussing the overdose crisis and First Nations, with a focus on southern Alberta. My presentation focused on homelessness, substance use, harm reduction and Housing First.
With this in mind, here are 10 things to know:
In Sum. To understand high rates of homelessness and substance use among Indigenous peoples, it is important to consider the roles played by trauma and racism. It is also important to understand flow between communities, as well as the inadequacies of homeless shelters. Harm reduction and Housing First remain important policy responses to the overdose crisis.
I wish to thank the following individuals for invaluable assistance with this blog post: Lorraine Barnaby, Shannon Beavis, Jodi Bruhn, Julia Christensen, Arlene Haché, Leslie Hill, Diana Krecsy, Bren Little Light, Katelyn Lucas, Adam Melnyk, Susan McGee, Katrina Milaney, Gautam Mukherjee, Bernie Pauly, Steven Richardson, Chris Sarin, Quentin Sinclair, Lorie Steer, Vincent St-Martin and Alina Turner. Any errors are mine.
This blog was originally published on the Nick Falvo's website on May 16, 2019 and is reposted here with permission
Take Your Learning Further