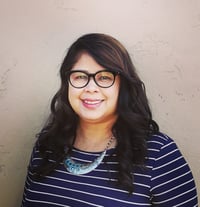 Hello fellow Social Change Agents!
I am wrapping up my second week here as an official member of the Tamarack Family and have been reflecting on my experience so far.
A little history is in order before I share my reflections. Prior to joining Tamarack, I had the privilege of serving as the staff leadership for the Halton Poverty Roundtable for almost six years (2012-2018) and got to know the team at Tamarack fairly well during that time.
I also had a front row seat to the birth of a collective impact movement in my own community. Taking an idea our community was passionate about, the elimination of poverty, and creating an inclusive and cross-sector collaboration to drive the action plan was quite the journey. I learned so much about the importance of authentic engagement, the value of creating safe spaces for community to convene, and the sheer tenacity of our volunteers to stick with the challenge, despite setbacks and hurdles.
Now, serving as the Manager of Cities for Eastern Canada, a newly created role designed to support our Cities Reducing Poverty (CRP) members, I have already had the opportunity to connect with a few of my CRP member leads. Our conversations have been energizing for me as I learn about the amazing poverty reduction work our convening members have been doing in their respective communities. It has given me a renewed appreciation for the valuable and vital work that a backbone support organization plays in advancing collective impact efforts in community.
These conversations have also reminded me of the challenges collective impact movements face in terms of planning, tracking impact and outcomes, and essentially keeping the lights on (sustainability). I am pleased to share that supporting our members on these very priorities – to support the creation of local poverty reduction plans and strategies, to connect members to each other to learn about evaluation best practices, and to share information about regional or issue-based funding opportunities as they arise – is my key function.
I am working to connect with every one of my communities at least once a month, if not more, and to foster greater connections within the CRP Network and across Tamarack networks. The work of creating lasting social change is not easy; I look forward to being inspired by our members and fellow social change agents, and to fostering stronger connections to accelerate each member's impact in their community. As I work to become a better partner to each of my communities, I have asked each member to stay in dialogue with me about the best ways to support each of them. If you have some ideas or feedback, please feel free to drop me a line at leena@tamarackcommunity.ca.