This success story was featured at Cities Reducing Poverty's 2021 National Gathering: The End of Poverty as part of the workshop Built for Zero: A Model for Ending Chronic Homelessness.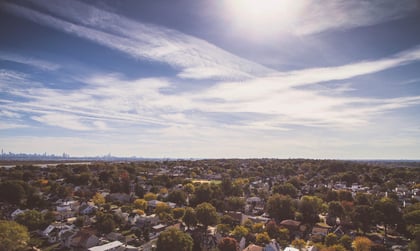 In 2018, after becoming a Built for Zero Canada community, Guelph-Wellington conducted their second Point in Time Count/Registry Week which identified 203 people, including 62 youth, that were experiencing chronic homelessness. Through this survey, the community learned that almost half of all respondents had experienced their first instance of homelessness as a youth.
Since 2018, Guelph-Wellington has reduced overall chronic homelessness by 25% which has included reducing youth chronic homelessness by 76%. Impressively, this included progress made through 2020, where they reduced youth chronic homelessness by 43%, despite the onset of the COVID-19 pandemic and the persistent hurdles and complications that arose from it.
Guelph-Wellington recognizes that young people are dealing with complex circumstances within their lives and family dynamics, and are experiencing transitions relating to personal development, peer relationships, and identity. Service providers are therefore intentional about connecting youth to housing placements that effectively meet youth's evolving needs and are responsive to the fact that they are likely to change over time. Their work includes connecting youth to appropriate housing placements and intensive wraparound supports.
"By focusing specifically on youth homelessness, we are able to provide stage-matched, developmentally appropriate support to young people as they move between the children and adult systems and their housing needs change and evolve." – Kristen Cairney, Wyndham House Program Director
Employing BFZ-C's proven methodology, service providers in Guelph-Wellington continuously collect robust and holistic data on youth experiencing homelessness and use it to inform service decisions. For example, they include mental health records and full housing histories as part of client records in their Homeless Individuals and Families Information System (HIFIS) database and are continually refining their client intake interviews to better reflect clients' support needs and housing options.
Guelph-Wellington's work with BFZ-C has also engaged them in data-driven Plan, Do, Study, Act Cycles – an improvement model that has supported their community to explore creative approaches that stretch beyond usual service models to improve service delivery for sub-populations of youth. It has also supported service providers (including the Canadian Mental Health Association, Family and Children's Services, the Welcome In Drop-In Centre, and Stonehenge Therapeutic Community) to meet regularly to plan and coordinate care and action plans and ensure the seamless delivery of services.
Through 2021, Guelph-Wellington plans to apply their learning from their work with the youth chronic population to all youth and adults experiencing homelessness. They will also continue to develop holistic, developmentally appropriate care plans that build on individual resiliency, and to support services providers to address youth's needs as early as possible, in order to prevent their entry into the homelessness system altogether.
"In order for us to end chronic homelessness, we need to continue to refine service delivery to transform the emergency shelter system and enhance early intervention supports to prevent homelessness." – Lori Richer, Housing Stability Manager, County of Wellington Social Services
A number of factors contributed to Guelph-Wellington's success, including the community's unwavering focus on housing youth, and to their commitment to creativity, collaboration and finding creative and innovative solutions. The community exemplifies the successful nature and application of BFZ-C's model and methodology in ending chronic homelessness.
Take Your Learning Further: