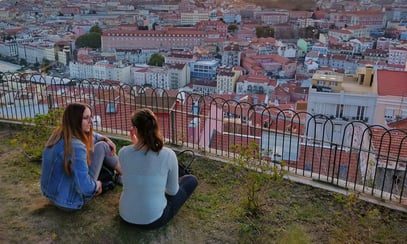 It seems that there are more and more disasters happening all around the world. As I wrote this my power went out and it was 38 degrees outside. It may not seem like an emergency but what if the power was out for a long time, what would we do? How would my neighbourhood survive in this heat? What could I do to help them?
This is a conversation that is growing in popularity. What is the citizens role in emergency preparedness? About a year ago, Tamarack started a Community of Practice for cities and groups working in emergency preparedness to assist them in involving residents in the planning, supporting and execution of an emergency plan.
During a presentation by Ron Dwyer-Voss, he stated that when disaster hits, your first responder probably will not be a first responder, it will be your neighbour. Ron outlined two key factors for organizing for emergency preparedness:
Risk

:

The estimated impact that a hazard would have on people, services, facilities, and structures in a community; the likelihood of a hazard event resulting in an adverse condition that causes injury or damage. (FEMA, 2001)
Resilience: Resilience is the capacity of a community, business or natural environment to prevent, withstand, respond to and recover from disruption.
How do you organize a community for emergency preparedness? In a report by FEMA (2011) they stated that a community-centric (whole community) approach for emergency management is what needs to happen. Focus on strengthening and leveraging what works well in communities on a daily basis and this will lead to a more effective path to building societal security and resilience.
The three core principles of Whole Community:
Understanding and meeting the actual needs of the whole community. Align emergency management activities to support the institutions, assets, and networks that people turn to in order to solve problems on a daily basis. Tie efforts to existing groups to enhance their ability to respond and help community
Engaging and empowering all parts of the community. Connect the social, economic, and political structures that make up daily life to emergency management programs. Enable the public to lead, not follow, in identifying priorities, organizing support, implementing programs, and evaluating outcomes. Empower them to draw on their full potential in developing collective actions and solutions. Allowing residents to identify their assets and gifts that can contribute to emergency and where and when it will be needed.
Strengthening what works well in communities on a daily basis. Engaging existing networks and groups that already existed in the community is an excellent way to start.
As Canadians we are hear more and more stories about extreme weather conditions such as flooding in New Brunswick, windstorms in Southern Ontario, wildfires in Alberta and British Columbia. Emergency preparedness is increasingly important as communities plan their response to extreme events and the best path to recovery afterward. Ron Dwyer-Voss has written extensively about discovering the power in communities, and says that the principle asset in a disaster is social capital. Ron states that "Your neighbours have everything to do with improving your immediate chances in a disaster." Neighbours, and their collective extended connections, will determine how well and how quickly your community will recover.
All levels of government ask residents to create an emergency kit and a plan that ensures they can look after themselves for at least the first 72 hours of an emergency. At the municipal level, we need to include and support residents in the development of emergency planning to help communities help during a disaster and bounce back from disaster.
Take Your Learning Further: