Cornwall's Vibrant Community Roundtable and Tamarack Institute would like to congratulate Bernadette Clement who has been appointed as an independent Senator by the Government of Canada.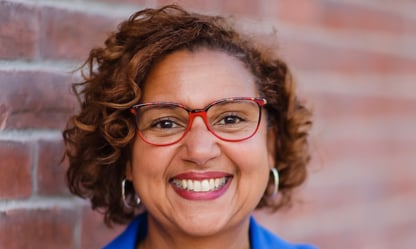 As a lawyer, Executive Director of the Roy McMurtry Legal Clinic, former board member of Cornwall's Social Development Council, and current Mayor of Cornwall, Mayor Clement has been a strong champion for poverty reduction in her own community and beyond.
She initiated the City of Cornwall's Mayor's task force on housing, and has been a strong support of placemaking and building vibrant community spaces. Because of her leadership, Cornwall is about to start construction on a new affordable housing building and has established a site-specific community improvement plan to encourage developers to create lower-rent housing.
"Ms. Clement is a who has devoted much of her life to the betterment of the city. Through various professional and volunteer leadership roles, she has served many members of her community, including newcomers, women fleeing violence, and people with developmental disabilities. She is also a tireless advocate for injured workers, and the first Black woman to serve as mayor in Ontario." – Government of Canada (June 22, 2021, News Release)
Mayor Clement has been a member of Vibrant Communities since its inception. As part of Tamarack's 2021 End of Poverty Mayors Panel, she spoke to how the City of Cornwall lived out meaningful collaboration through the co-development of their Safety and Well-Being Plan with the Mohawk Council of Akwesasne and the United Counties of Stormont, Dundas & Glengarry (SDG). She speaks regularly to the critical nature of representation and expressed her gratitude for the bravery of local experts with lived and living experiences of poverty who have joined an advisory committee that supports the City to determine which of their priorities are most urgent. As part of her presentation at this event, Mayor Clement highlighted the need to listen, lean into complexity, and be open to talking about hard things.
In her new role, Mayor Clement will join a diverse group of accomplished Canadians in examining and revising legislation, investigating national issues, and representing regional, provincial or territorial, and minority interests. As of 2016, all Canadians are eligible to make candidate submissions, which are reviewed by the Independent Advisory Board for Senate Appointments and selected using merit-based criteria. Recommendations are then made to the Prime Minister.
"I look forward to working with [Ms. Clement], and all Senators, as we continue to fight the global COVID-19 pandemic, take steps toward our recovery, and build back a more resilient and inclusive Canada for everyone." – The Rt. Hon. Justin Trudeau, Prime Minister of Canada
Read more: